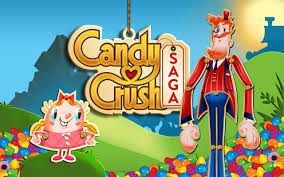 These Apps Are Draining Your Phone Battery
What effect on your smartphone battery do the apps you install or those that had been installed before you had bought your phone. (We know that many users complain of pre-installed software)? A well-known security enterprise AVG has compiled an interesting list of the worst apps which drain your battery. They are thus responsible for shortening battery life. This research is based on anonymized data from millions of users worldwide.
According to the research, for apps that launch on startup and keep running in the background, Samsung's Beaming service and Knox (Security Policy Updates) are the two biggest battery drainers. They are followed by Facebook and Waze.
Here come the top ten battery guzzlers (according to AVG):
Beaming Service for Samsung, Mobeam Inc.
Security Policy Updates, Samsung Software Update
Facebook
Waze Social GPS Maps & Traffic
Vault-Hide SMS Pics & Videos NQ mobile Security (NYSE, NQ)
Path (Path Inc – Pinterest)
Candy Camera – Selfie Selfies, JP Borthers Inc.
MagicApp Free Calls, magiclack VocalTec Ltd
Al-Moazin Lite (Prayer Times, Parfield)
WhatsApp Messenger (Whatsapp Inc).
Games continue to dominate the situation, and the top three battery draining gaming apps are King's Candy Crush Soda Saga, Candy Crush Saga, Pet Rescue Saga. Supercell's Clash of Clans is forth. The fifth is King's Farm Heroes Saga.

So AVG's recommendations for users are go to App Settings and disable notifications for apps that don't require these notifications. For other apps, like Facebook, there's also the option to turn off Facebook chat and use Messenger app as well as lengthening the refresh interval for automatic downloads. Another option is switching off GPS location services.

­See also:

<!-comments-button-->