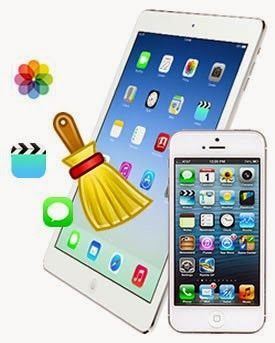 How to Delete iPhone Data and Settings
Delete iPhone Data and Settings: There are a few circumstances in which you'll want to delete your iPhone data and settings, restoring the phone to its factory-new condition. But why would you want to delete all data and setting?
For example, you're selling or giving the iPhone away. Or your device is being sent for repairs and you don't want your personal data available to prying eyes. You might want to erase everything and set up your smartphone because it is so messed up that it needs to be set up from scratch.
You can remove all content and setting from your iPhone, iPad, or iPod touch tapping Erase All Content and Settings in Settings > General > Reset. (If possible, connect your iPhone to a charger and leave it connected until the process is complete).
To remove all information and settings from your iPhone, iPad, or iPod touch. Backup the data on iTunes and iCloud if you wish to recover it later and ensure that you have backup. Then chose Tap Settings > General > Reset > Erase all Content and Settings.
As you select to Erase All Content and Settings, the process can take from a few minutes to several hours. The time this process takes will vary by iOS devices that support hardware encryption. If the process erases user settings and information by removing the encryption key that protects the data, it usually takes just a few minutes.
If a device overwrites user settings and information, writing a series of ones to the data partition, the process can take several hours. It depends on the storage capacity of your iPod touch or iPhone. During this time, the device displays the Apple logo and a progress bar. Deleting all the data is a drastic step, but let's tell you once more: whichever process you choose, always begin by syncing your device to your computer.
Since this creates a backup of all your data. With that, you'll be able to restore your data and settings. To erase your iPhone data when it's synced, click the Restore button in the Version section of the iPhone management screen and follow the onscreen instructions.
­See also:
Apple Encyclopedia: all information about products, electronic devices, operating systems and apps from iGotOffer.com experts.
iGotOffer.com: the best place to sell my used iPhone online. Top cash guaranteed. Free quote and free shipping. BBB A+ rated business.
<!-comments-button-->