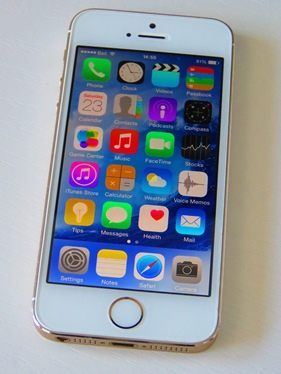 Getting Ready to Sell iPhone or any other Cell Phone
Many people ask what to do with before selling their used cell phones?
It's easy and doesn't require time or technical knowledge. 
Drop by this page: Sell Your Cell Phone Online For the Best Price.
Once on the page, choose the brand. It's easy, just click on one of the logos you see at the top of this page: Samsung, Apple, LG, HTC, Blackberry, Nokia, etc. Then follow very easy instructions for each brand and model to find out how much your old cell phone is worth.
Before you sell used phone online, prepare it for trade-in:
Back up any personal data on your phone that you want to keep (such as documents, music, photos, videos, apps, etc.)

Deactivate account: Remove the SIM card. If the phone doesn't have a SIM card, contact your service provider to deactivate its mobile service.

Reset your phone: Delete all personal data by resetting the phone to the factory default settings.

Get the quote from iGotOffer.com for your used phone

If you agree with the quote, send your phone to iGotOffer.com to get the best price online on the market!
Thus you'll trade your old and used cell phone very fast with us. In fact, you are on the best site to sell online your old Apple product you don't need anymore. We assure you that's much easier than you think.

Don't forget that for each item, you should proceed separately as the prices vary from one brand and model to another! Good luck!

­

See also

Copyright © 2016 iGotOffer.com. All rights reserved.

<!-comments-button-->