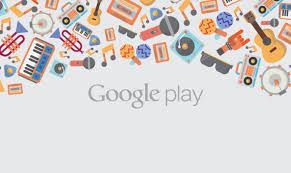 Google Play: All Your Favorite Apps in One Place
Google Play is a digital distribution platform which serves as the official app store for the Android operating system. It allows users to download applications developed with the Android SDK and published through Google. Google Play also serves as a digital media store for music, books, magazines, movies, and television shows. Users can also purchase hardware devices through Google Play, such as Chromebooks, Google Nexus-branded mobile devices, Chromecasts, and accessories.
Google Play makes free-of-charge or paid applications which can be installed from the device using the Google Play Store app or through the Google Play website on a PC. To distribute their apps, developers have to pay a registration fee for a Google Play Developer Console account. Developers can control which countries an app distributed in, as well as the pricing for the app and in-app purchases in each country. Developers receive 70 percent of the application price, while the remaining 30% goes to distribution partner and operating fees.
Google Play offers an online music store with millions of songs. The  platform is the world's largest ebookstore with millions of titles.Books can be transferred to and read on a number of e-readers and other devices and applications that support the Adobe eBook DRM. Google requires users to provide payment information even for downloading free ebooks. Publishers and authors can publish their books for sale on Google Play through the Play Books Partner Centre. Google mandates publishers selling their ebooks on Google Play to also make the book available for a limited preview on Google Books. The publisher can set the percentage of the book to be made available for preview.
There are thousands of movies and television shows available on Google Play Movies & TV, some in HD, including comedy, drama, animation, action and documentary. Movies can be rented or purchased and watched on the Google Play website or via an application on an Android device. Some titles are available for rental, some for purchase, and others for both rental and purchase. Alternatively, users can download movies and TV shows for offline viewing and view them later using the Google Play Movie app.
Google Play serves subscriptions to free and paid news publications, and magazines for reading on Play Newsstand. All paid magazines offer a free 30 day trial, while the free trial period for news sources differs.
The Devices section of the Google Play store allows customers to purchase Google Nexus mobile devices, Chromebooks, other Google-branded hardware, and accessories.
Google Play Games features real-time multiplayer gaming capabilities, cloud saves, social and public leaderboards, and achievements. It is similar to Apple's Game Center.  According to Google, Google Play Games received over 100 million new users between January 2014 and June 2014, making it the fastest growing mobile gaming network of all time.
Google Play gift cards are available in many countries.
­
­See also
Apple Encyclopedia: all information about products, electronic devices, operating systems and apps from iGotOffer.com experts.
<!-comments-button-->