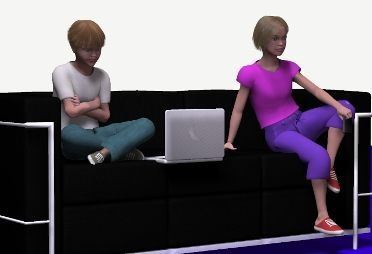 Internet Gaming Disorder
Psychologists recognize existence of the Internet Gaming Disorder
Psychologists recognize the existence of Internet Gaming Disorder (IGD). The following short entry reviews a study done on the subject by King and Delfabbro (2014). The research paper was published in the Clinical Psychology Review journal. The disorder is now included as a potential mental health disorder in the DSM 5 (the Diagnostic and Statistical Manual of Mental Disorders, 5th edition) published by the APA (American Psychiatric Association). The disorder is somewhat similar to gambling disorder and includes the following criteria:
preoccupation with Internet games
withdrawal symptoms when Internet gaming is taken away
tolerance, the need to spend increasing amounts of time engaged in Internet gaming
unsuccessful attempts to control participation in Internet gaming
loss of interest in hobbies and entertainment as a result of, and with the exception of, Internet gaming
continued excessive use of Internet games despite knowledge of psychosocial problems
deception of family members, therapists, or others regarding the amount of Internet gaming
use of Internet gaming to escape or relieve a negative mood
loss of a significant relationship, job, or educational or career opportunity because of participation in Internet games
The disorder is likewise referred to as "video game addiction" and "pathological video gaming". But when does normal Internet gaming become a disorder? Researchers King and Delfabbro (2014) maintain that one of the characteristic features is an excessive and irrational preoccupation with video games and beliefs held about Internet gaming. The authors found the following four factors as influencing the development of IGD:
beliefs about game reward value and tangibility
maladaptive and inflexible rules about gaming behavior
over-reliance on gaming to meet self-esteem needs
gaming as a method of gaining social acceptance
Cognitive Behavioral Therapy (CBT) has been designated the appropriate treatment for IGD. CBT challenges one's beliefs and thoughts, and allows the individual to replace maladaptive cognition by adaptive ones, which in turn leads the person to feel better.
­See also: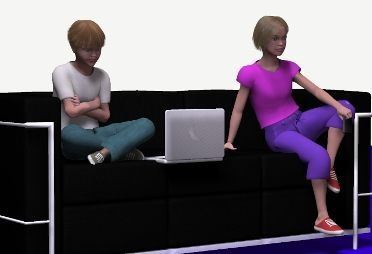 Illustration: Megan Jorgensen

<!-comments-button-->