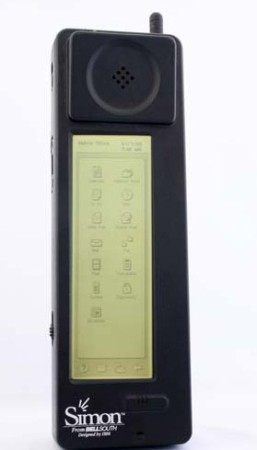 iPhone.com: $1,000,000 for the Domain Name
In July 2007, Apple paid a seven digit sum, more than $1,000,000 to Michael Kovatch for the rights to the domain name iphone.com which he had registered in 1993. The exact sum of the deal has never been revealed, but "a seven digit sum" was quoted after the transaction had been completed.
Michael Kovatch bought the domain name long before Apple had even begun thinking about their smartphones. The entrepreneur wanted the name for a phone company he intended to set up in order to place calls over Internet. However, he had never had time to work on the idea.
In 2007, when Apple realized that the domain name iphone.com was taken the electronic giant decided to buy it off Mr. Kovatch. In fact, eBay and other websites were flooded with domains containing the iPhone element long time before the first Apple smartphone was launched. But none of these name can be compared to iphone.com, the most concise, the most simple and elegant name which is the easiest to remember domain name of all. No wonder why the value of the name skyrocketed along with the interest that people were showing on the iPhone in 2007.
They say that Michael Kovatch thought of dropping negotiations with Apple. He found great potential in the domain name he owned and he was hesitant if he should keep the name. He finally decided that it was better worth it just to sell it to Apple.
Today if you tape iphone.com on your keyboard, you'll be redirected and forwarded to the Apple Inc. official website.
Can I Use iPhone in My Domain Name?
Sometimes people want to to know if they can use the word iPhone in their domain name. For example, if they purchase domain names containing such words as iPhone6s or iPhone8c. Do these names of similar have copyright protection if you do not  develop site on them?
The answer to this question seems positive, as it seems that it is safe to register domain names linking to iPhone word. For example, you could register Buyiphonenowonline or iphonerealreviewshelpyou names. However we doubt these sites if developed will last if they are successful. Well, you can try anything, but if you build a site that directly references a trademark like that in its domain name, expect the possibility of a cease and desist letter from the trademark holder's lawyers. You would face thus the possible lawsuits from a company which has means to protect its copyrighted name. You could perhaps try a so-called non-commercial fair use, but if Apple decides to make it
an issue then you still will have to fight their lawyers and believe it or not, you will not last long. So  what we can suggest it is simple: why can't you come up with an original name and be praised rather than be tarnished.
See also:
iGotOffer Encyclopedia: all information about Apple products, electronic devices, operating systems and apps.
iGotOffer.com: the best place to sell iPhone online for the top price. Free quote, free shipping. BBB A+ rated business.
<!-comments-button-->