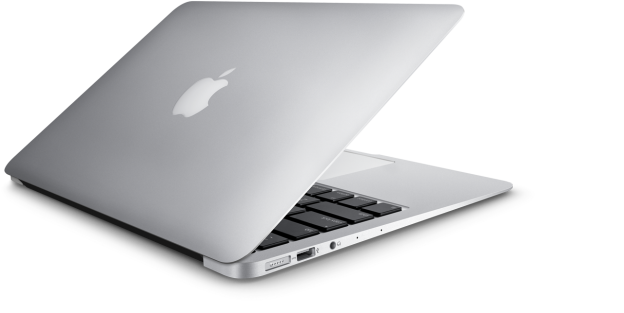 MacBook Air: Resetting the SMC
You Mac is working fine. I come home one evening, plug your MacBook into the MagSafe power adapter and go to power it on… but nothing happens. Your beloved Mac is responding to the power adapter, and lights up green initially and the orange, but you cannot get it to respond. You are unable to start your Mac using safe mode, as nothing happens no matter how long you hold down the power key. So you simply cannot get it to wake up – no matter what keys you hold down, the screen is black, you see no apple logo…
If you experience all of the above, you may need to reset your computer's System Management Controller (SMC). Actually, in some cases, resetting the SMC may be the only correct method to resolve the issue. However, Apples strongly advises that an SMC reset should only be attempted after all other standard troubleshooting has been performed!
Remember than in fact the System Management Controller (SMC) is responsible for many low-level functions on Intel-based Macs. These functions include responding to presses of the power button; responding to the display lid opening and closing on portable Macs; battery management; thermal management; the Sudden Motion Sensor (SMS); ambient light sensing; keyboard backlighting; Status Indicator Light (SIL) management; battery status indicator lights; selecting an external (instead of internal) video source for some iMac displays.
Portable computers that have a battery you should not remove on your own include MacBook Pro (early 2009) and later, all models of MacBook Air, and MacBook (late 2009).To reset the SMC on portables with a battery you should not remove on your own:
(note that the LED on the MagSafe power adapter may change states or temporarily turn off when you reset the SMC.
1.Shut down the computer.
2.Plug in the MagSafe power adapter to a power source, connecting it to the Mac.
3.On the built-in keyboard of your Mac, press the (left side) Shift-Control-Option keys and the power button at the same time.
4.Release all the keys and the power button at the same time.
5.Press the power button to turn on the device.
Note:  Resetting the SMC does not change, the contents of PRAM, which is also known as NVRAM on Intel-based Macs.
­See also:
Apple Encyclopedia: all information about products, electronic devices, operating systems and apps.
iGotOffer.com: the best place to sell my used MacBook online. We buy laptops in any conditions. Top cash guaranteed. Free quote and free shipping. BBB A+ rated business.
<!-comments-button-->