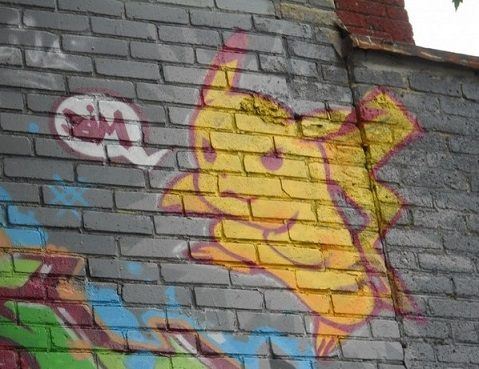 Pokémon Go on Apple Products
By now, few people have not heard about the game Pokémon GO. Pokémon GO revived interest in Pokémons, and Pikachu has reappeared on the shelves of many stores. According to their Website, Pokémon GO is available for download on both iOS and Android products. Most often, iPhones and tablets are used to play the game.
So what does the game consist of? Well, the goal is to catch Pokémons and the rarest the Pokémon – the better. Geolocalisation is very important, as you actually have to go where the Pokémon is, which means the game takes you outdoors and moving, which is a good thing. However, Wi-Fi connection might not be enough and you may need cellular data to effectively play the game.
While getting moving and outdoors is positive in itself, especially in our largely sedentary society, there are many problems with Pokémon GO. Many times the game has taken people where they should not go, or secret locations, such as military bases. As such, the game has been declared a national threat and banned in many countries across the world.
Perhaps the most often used device to play the game is the iPhone. The iPhone needs no introduction and is one of Apple's best known products. The device allows for great geolocalisation and its perfect, detailed high resolution allows to see Pokémons in all their Pokémon beauty. Pokemons are very colorful creatures and what better device than the iPhone to convey that feature?
But let's delve a little into Pokémon GO strategy, after all, all games have strategies and it is always better to follow some of them. For example, while it is important to play for fun, games like chess would be nothing without strategy, and it only normal to look for strategies in such a popular game as Pokémon GO. And Pokémon GO is a very popular game, just ask around to see how many people play it! You might be surprised, unless you, of course, already play it yourself and are well aware of just how popular this new pastime is.
One of the recommended tips when playing the game is to turn your brightness down to conserve battery life. Another has to do with walking versus riding a car. Apparently, the game only records the distance walked and not that covered in a vehicle. For example, if you're traveling faster the twelve miles per hour, you will not be able to hatch an egg. Pay attention to the weather! Different Pokémons appear under different weather conditions! For instance, dark and ghost Pokémon tend to appear at night. Further, using lucky eggs can double your experience for thirty minutes. Finally, every twenty-one hours, you are able to collect gym rewards and PokeStops replenish every five minutes.
Use these strategies for a better experience of Pokémon GO. Good luck!
­See also:
Apple Encyclopedia: all information about company, products, electronic devices, operating systems and apps.
iGotOffer.com: the best place to sell my used iPhone online for the top price. Free quote, free shipping. BBB A+ rated business.
<!-comments-button-->