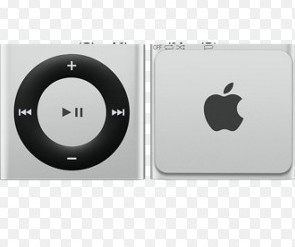 Erase iPod: Getting Ready to Sell iPod Online
To Erase iPod: Are you getting ready to sell your old Apple iPod, and you'd like to delete all files you have on it?
In fact, it can take a few minutes to completely erase all your data.
If you've never synced your iPod with iTunes, put your iPod in recovery mode. Then you will be able to restore the iPod as new or from a backup if you have one. This will destroy all the sensitive data on your gadget.
Otherwise, to erase the iPod and its passcode, do the following:
Disconnect all cables from the iPod you are getting ready to be sold.

Press the Sleep/Wake button and hold it down.

Slide to power off and to turn off the gadget.

Press and hold the Home button.

Plug the iPod into your computer.

Continue holding the Home button until you see the Connect to iTunes screen.

If iTunes doesn't open automatically, open it. iTunes will alert you that it has detected a device in recovery mode.

Click OK and restore the iPod to its original values.
You might need to enter your passcode and Apple ID password before you erase all content and settings. If you don't remember your passcode or your device is disabled, here is what you should do:
Important note: If you enter the wrong passcode six times in a row, you'll be locked out. A message will say that your iPod is disabled.
When you erase your iPod, unless you made a backup before you forgot your passcode, there isn't a way to save your device's data. Erasing your device will delete all of your data and settings. Choose a way to erase:
If you've synced with iTunes, erase with iTunes. If you've synced your iPod with iTunes, you can restore the device:
Connect your device to the computer you synced with.
Open iTunes. If prompted to enter a passcode, try another computer you've synced with, or use recovery mode.
Wait for iTunes to sync your device and then make a backup.
Once the sync and backup have finished, click Restore (select your iPod).
When you reach the Set Up screen while restoring, tap Restore from iTunes backup.
Select once again your device in iTunes. Look at the date and size of each backup and pick the most relevant one.
You can use iCloud to erase and restore iPod (but if you are not connected to a Wi-Fi or cellular network, you can't erase it).
From another device, go to icloud.com/find.
If prompted, sign in with your Apple ID.
Click All Devices at the top of your window.
Select the device you want to erase.
Click Erase (select iPod).
Now you can either restore the device from a backup or set up as new.
If you've never synced with iTunes or set up Find My iPhone in iCloud, you'll need to use recovery mode to restore the iPod, but you'll erase the device and its passcode in this case:
Connect your device to your computer and open iTunes.
Force restart your iPod (on iPod touch press and hold the Sleep/Wake and Home buttons at the same time.
Don't release when you see the Apple logo. Keep holding both buttons until you see the recovery mode screen).
As soon as you see the option to Restore or Update, choose Restore.
iTunes will download new software.
Now you can set up and use your device.
­See also:
Apple Encyclopedia: all information about Apple products, electronic devices, operating systems and apps from iGotOffer experts.
Where to sell iPod? The answer to this question is obvious and easy: the best place online to sell my used iPod is here, at iGotOffer, where you can get the best price for all and any of your old gadgets.
<!-comments-button-->