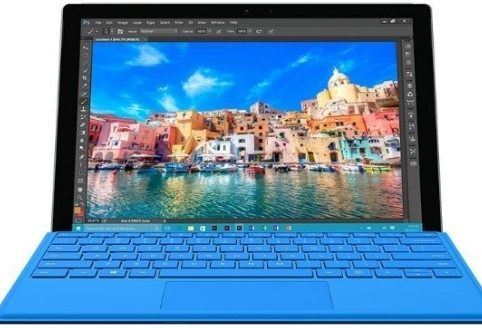 Microsoft Launches Surface Complete for Education
Starting September 30, 2016, Microsoft launches astounding warranty program for educational institutions in USA and across the world, encouraging them to buy Windows Surfaces for students and tutors.
2-in-1 portables Surface family has caused an increasing interest among students and school staff for their flexibility and comfortable usage. Microsoft Office options plus Web access and portability of a tablet are really a "sweet spot".
For students with such issues as dyslexia and dysgraphia, Windows Surface can be of great assistance, helping them to put down lectures and make notes.
Yet, schools are often concerned about safety of the devices, because schools and colleges aren't tranquil offices with people dashing to and pro. To say nothing of clumsiness some students may suffer. And here's where Microsoft enters with its unprecedented warranty program covering the damage claims for ALL Surface devices purchased.
As they state in Microsoft blog: "Surface Complete for Education allows school IT departments to pool accidental damage claims up to 100% of devices purchased, independent of which device user requested a new claim."1 What does it mean? If the school buys, say, 500 Windows Surfaces, it can file 500 accidental damage claims across ALL the devices, no matter what a damage is: whether the tablet was dropped or spilled with coffee or pitched by a careless desk mate's elbow. The device will be replaced swift and easy. More than that, a guarantee isn't tied to a specific device, and thus more than the traditional 2 accidental damage claims (with Complete for Business) can be made on a Surface device.
The program is available via Microsoft representatives or local resellers. Check the prices for educational institutions in your place.
­
See also
Apple Encyclopedia: all information about company, products, electronic devices, operating systems and apps.
iGotOffer.com: the best place to sell my computer online. Top dollar cash guaranteed. Free quote, free shipping. BBB A+ rated business.
Copyright © 2016 iGotOffer.com. All rights reserved.

<!-comments-button-->