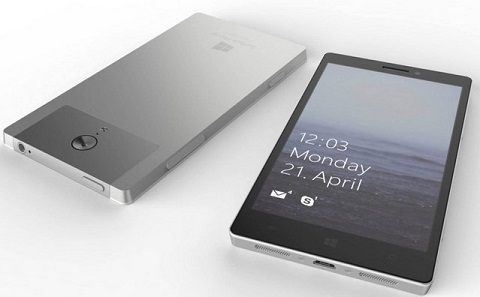 Surface Phone: Is It Coming Yet?
The web has been buzzing about Surface Phones going into trial production for the last four days. The rumor was launched by "Commercial Times of Taiwan", the China daily that reported Taiwan-based company Pegatron to kick off Microsoft mobiles production. Surface Phone longtime fans are overenthusiastic and are sharing the prototype pictures all over the web. Most of them are photos which leaked from Baidu China Forum this fall.
So, it's not like the Surface Phone will look, but how the engineers think it will look. That's what production trials are for: to incarnate the idea and have the hands on it. For example, if a Surface tablet style kickstand will work with the phone? That's the most controversial feature of all, I should say. A kickstand, really? A mobile device should be portable in the first place, fit a pocket, and this is a hard thing to do with the stand.
Just imagine, you've got a call while outdoors and try to answer it with one hand and that's where the doohickey got into your way. Your clumsy fingers twitch and 'see-ya-expensive-like-hell-but-so-damned-fragile-thingy'. No way!
Obviously, Microsoft has Continuum in mind – the new Windows 10 working environment and app. Top Lumia smartphones are already advertised as stand-in devices for notebooks and PCs, so the Surface Phone is to feature this as well. And with a cell phone for PC you have to prop it against something, so a flip-off stand might come in handy. One thing could be derived from such an insignificant detail in the picture: the Surface Phone will be powerful enough to stand in for a PC. It's a bit funny though, that the phone is propped in a portrait orientation, but we'll see.
Talking of Nokia…. Microsoft ditched it this year. The company sold the mobile assets to HMD Global for a nice round sum of $350 million. According to the deal, brands, software and services are now property of the Foxconn Technology subsidiary firm. The Nokia brand is still owned by a trio of managers from Finland, who are very certain about bringing Nokia design and engineering back to the market.
Before the news from the Taiwan daily made it to the headlines, this move by Microsoft had been considered as an ultimate defeat. Because Lumia was the closest to the Windows brand phone one could get, as it never ran on Android. Right now, let me remind you, Windows 10 cell phones are manufactured by other brands: HP, Acer, Samsung (yes, Samsung is contemplating the Windows platform for its mobiles and you can knock me down with a feather). And that's because Microsoft is giving Windows Phone away for free. It's "Ok, join the club, dudes!" attitude vs. Apple's "No place for outsiders".
What made Microsoft change the mind and turn to producing its own brand phones, then? My bet is software. They have some huge ace up their sleeve, I'm sure of it. And that will be not about cores number or RAM capacity. China brands like Xiaomi or Meizu are soon to count CPU cores by dozens. In the end it makes no difference at all. Microsoft's CEO Satya Nadella said, 'We will continue to be in the phone market not as defined by today's market leaders, but by what it is that we can uniquely do in what is the most ultimate mobile device.' You don't become unique by multiplying cores or adding the hard drive utility to your OS. You become unique when you think outside the box, or in our case – outside the touchscreen. What will be the next interface? According to Mr. Nadella again, AI-powered bots are the answer. And AI, for those who haven't picked it up yet, stands for artificial intelligence.
Right now bots are planning to conquer the world in the secret underground bunkers somewhere around Redmond. Just kidding. "Bots are now learning in human context and the relevant thing for us is to make them intelligent as we learn from customers' experience", end of quote. What if Surface Phone will have some AI features in the interface? This can as well be an explanation for Microsoft giving the proprietary manufacturing a bash, so to say.
Now, let me sum up the ideas. The Surface Phone can have a design similar to that of the Surface tablet, the kickstand included. The Surface Phone will be powerful enough to substitute an ordinary office PC. The Surface Phone will run on AI-based interface and be highly interactive and capable of self-learning.
The Surface Phone will be not an entertaining gadget, but the one for office work, cloud service and communication. It's target group can include high positioned managers or executives, perhaps freelance creatives as well. Therefore, don't keep your hopes up high, the price will be shocking.
For now let us cross the fingers and wait for the outcome.
Ah, and don't forget… If you have an old cell phone you'd like to get rid off, drop by this page: Sell my phone. Check out our prices, get free instant quote, use our free shipping. We pay the best price online for your old phones.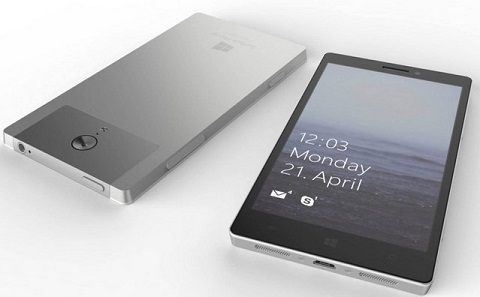 Surface Phone as seen by Journal du Geek

<!-comments-button-->