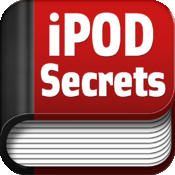 10 iPod touch Tips and Tricks
Ten iPod touch with iOS 8 useful tips and tricks:
1)You can get the iPod touch user guide and learn everything you want to know about iPod touch, all in one place. The user guide is a free download in the iBooks Store.
2)You can switch to other keyboards: it is easy to add more keyboards, for emoji or other languages. Just go to Settings > General > Keyboard. To switch keyboards, tap or hold down the next keyboard button whenever the keyboard appears.
3)While editing a photo, you can touch and hold the image to temporarily show the original. You can thus compare the original with the changes you're making and decide which version would be better.
4)You can go and see profile photos of friends when they email or call. To see profile photos, go to Settings and tap Facebook or Twitter, next tap Update Contacts. You can add profile pictures to contacts
5)You can mute text notification for a conversation. This option is handy for a busy group discussion and so on. While viewing the thread, tap Details and once there tap Do Not Disturb.
6)Safari can make articles easier to read. If the page you're on supports it, you can tap the reader button to see just the text and photos, without ads or distractions.
7)In apps that support AirDrop, users can share a photo, video, or document with people nearby. For this, just tap the share button and then tap the person you want to share with.
8)You can show people you're messaging where you are. Tap Details, then tap Share My Location.
9)It is possible to gather your best shots in one album – tap the favorite button to select pictures you love, and they're automatically gathered in the Favorites album.
10)You find a film with Siri by asking Siri what's playing nearby. You can watch trailers, read reviews, and even buy tickets for some theaters.
­
See also
Apple Encyclopedia: all information about products, electronic devices, operating systems and apps.
iGotOffer.com: the best place to sell your old iPod online. Top best offer guaranteed. Free quote and free shipping. BBB A+ rated business.
<!-comments-button-->