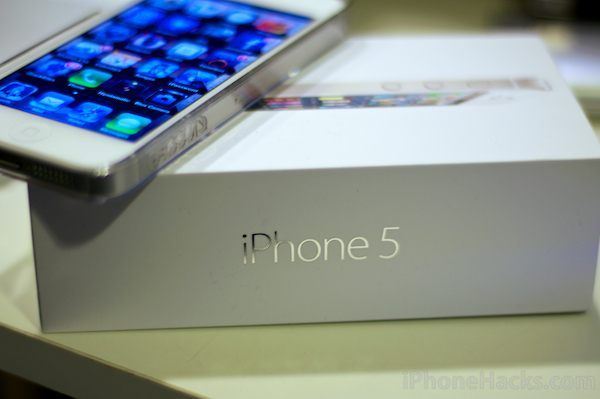 Ten Things to Do When Getting a New iPhone
When you get a new iPhone there are hundreds of things to learn how to do. Here come ten tips on the first things you should do when you get a new iPhone, especially if it's your first one (though these suggestions only scratch the surface of what you can do with your new toy).
Let's start :
Activate New iPhone: The basic setup process activates the iPhone and lets you choose fundamental settings for using features like Find My iPhone, iMessage, and more. You can change those settings later, if you want.
Install iTunes : iTunes it's pretty crucial to using your iPhone. It's much more than just the program that stores and plays your music. It's also the tool that lets you add and remove music, photos, video, apps, and more from your iPhone. It's also where a number of settings related to what goes on your iPhone are stored. Macs come with iTunes pre-installed; if you have Windows, you'll need to download it (luckily it's a free download from Apple).
Create Apple ID If you want to use the iTunes Store or the App Store (and you must, because you wouldn't get an iPhone if you don't want to take advantage of its hundreds of thousands of apps), you need an Apple ID (iTunes account). This free account lets you buy music, movies, apps, and more at iTunes, and it's also the account you use for other useful features like iMessage, iCloud, FaceTime, and many other technologies on the iPhone. In fact, having an Apple ID isn't technically a requirement, but it's essential for any iPhone.
Set Up & Sync your new iPhone: Plug your iPhone into your computer and start loading it with content. Whether that's music from your music library, photos, movies, e-library or more.
Re-arrange your app icons, create folders, and more for your conveince.
Configure iCloud: It's free. Using your iPhone gets much easier when you have iCloud–especially if you've got more than one computer or mobile device. iCloud collects a lot of features together into a single tool, including the ability to back up your data to Apple's servers and re-install it with one click or automatically sync data across devices. iCloud allows you to re-download anything you've bought at the iTunes Store, so even if you lose or delete them, your purchases are never gone.
Set Up Find My iPhone: Find My iPhone is a feature of iCloud that lets you use the iPhone's built-in GPS to pinpoint its location on a map. You're going to be glad you have this if your iPhone ever goes lost or gets stolen. In that case, you'll be able to locate it down to the part of the street it's on and to give information to the police. In order to use Find My iPhone, you first have to set it up.

 

It's worth knowing, though, that setting up Find My iPhone isn't the same thing as having the Find My iPhone app.
Learn the Built-In Apps: While the apps you get at the App Store are the ones that get the most hype, the iPhone comes with a pretty great selection of built-in apps, too. Before you dive too far, learn how to use the built-in apps for web browsing, photos, email, music, calling, and more.
Get New Apps: Visit App Store, where you can get all kinds of new programs. Whether you're looking for games, ideas on where to sell your old iPhone or apps to help you improve your workouts, you'll find them at the App Store, for free or just for a dollar or two.
If you're a parent, you should know that the iPhone gives parents tools to protect their children from adult content, prevent them from running up huge iTunes Store bills, and insulate them from some online dangers. You may also be interested in how you can protect or insure your child's iPhone in case it gets lost or damaged.
See also:
Apple Encyclopedia: all information about products, electronic devices, operating systems and apps.
iGotOffer.com: the best place to sell or trade in my iPhone online. Top cash guaranteed. Free quote and free shipping. BBB A+ rated business.
<!-comments-button-->