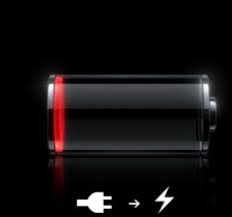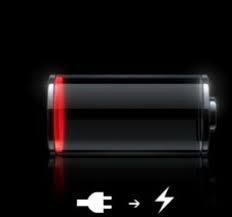 If Your iPhone Battery Won't Charge
iPhone Battery won't charge: If your iPhone won't charge, it may be time for a new battery. In this case, since the battery can't be replaced by the average user, you'll be paying for that service along with the battery itself. But there are a number of other things that could be interfering with your device's ability to charge its battery. So try other methods before you head out to replace the battery which are rather expensive.
If the smartphone won't charge, first things to check are the ports and connectors on the phone, charger and for dirt or bent pins.
If everything seems OK, restart iPhone: If your iPhone won't charge, give it a restart and try plugging it in again. Restarting your iPhone won't solve serious problems, but you'd be surprised how often restarting your device can solve problems you've having. But what to do if the problem is not solved?
In this case proceed to Hard Reset – hold at same time Home and Power buttons for about 15 seconds until iPhone turns off by itself and then restarts. This will reset the battery, it may already be fully charged. This suggestion might solve it.
It still won't charge? Check USB cable: It's possible that there's a problem with the USB cable you're using to connect the iPhone to your computer or power adapter. The only way to test if the problem lies inside this hardware is to use another iPhone cable. If you have another cable, that would help rule out things, but if not get another cable from a neighbour or a friend  and try using that one instead (nice way to get acquainted with a girl living next door!). If you find that your USB cable is broken, buy a new one from many stores.
Well you have tried the smartphone in more than one charger, so it is the phone not the charger that is the problem. Try and check wall charger: If you're charging your iPhone using a wall charger power adapter, rather than by plugging it into your computer, it could be the adapter is preventing the device from charging. There are two ways to check if it's true, either you get another power adapter or alternatively, you could try charging via a computer which you can borrow if you hopefully don't have one.
Nothing of the above did fix the issue. You have even replaced the battery…still the same problem. Or the phone can charge but iTunes doesn't see it. Or every now and then the phone chirps and goes out of charge mode. Or it simply refuses to charge. It may be a firmware or hardware issue on the phone, so we suggest you take the iPhone to the nearest Apple store or sell your smartphone to igotoffer.com and buy yourself a new one.
­See also:
Apple Encyclopedia: all information about products, electronic devices, operating systems and apps.
iGotOffer.com: the best place to sell my used iPhone online. Top cash guaranteed. Free shipping. BBB A+ rated business.
<!-comments-button-->