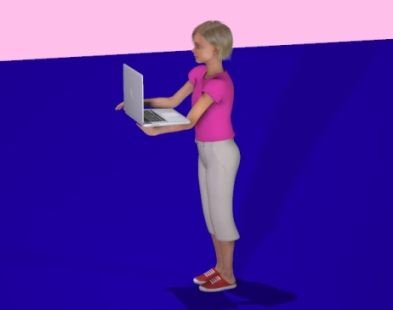 Computer and Your Kid
How to get them started, and how to get them to stop
The odds are better than even that your kids are more at home with a computer than you are. But in case you are not, we offer some advice about how to make your computer as comfy as a teddy bear.
Do children really need special equipment to make them comfortable? Probably not, but it's not a bad idea to get it. Since kids are starting out on computers early, you want to make the experience of learning how to use them a comfortable one. Give some attention to ergonomics: Kids are a lot smaller than you are and may be happier with products that are designed for them.
What should parents consider when purchasing hardware for kids? First of all, how much is the child going to use the computer? If she or he will be using it a lot, you might want to think about buying a smaller mouse. And there is another question: How old is the child? A pre-schooler's fingers probably aren't big or strong enough to manipulate a mouse for an extended period of time, whereas older kids – between seven and eight years old – can probably safely use adult mice. When a child is sitting at a computer, his or her wrists and arms should be fairly flat: Check to see if your kid is "aligned" properly. If not, you may want to look into products, such as wrist rests or special hand rests that can snap onto mice.
Also, the issue might not be with what you buy, but with how you use it. What kind of chair is the child using? If the chair is too low, the child will have to strain to reach for the keyboard, which, over time, can cause back and neck problems. You may want to investigate buying a chair that is designed for kids.
How should parents go about buying items? It's a great idea to take the kids shopping with you. Let kids test-drive products, listen to them when they tell you something is uncomfortable. At the same time, take their suggestions with a grain of salt. Often, kids just want to get what looks cool.
Are there any special rules about how long kids should stay on the computer? Kids probably have to take breaks more often than adults: every 15 minutes is a good rule. You don't have to make them feel as though you're nagging them, either. If, for example, your child is working on a drawing program, ask him or her to print out the finished picture and be ready with crayons or pens to color it in. If kids are playing a game in teams, the 15-minute break is a good time to get up, move around, and trade sports. Remember: Computing can be an isolating, sedentary activity! Make sure kids are socialising and exercising enough.
Fact file about computer and your kid: computer and technology camps are hot spots for technologically inclined tots.
­See also: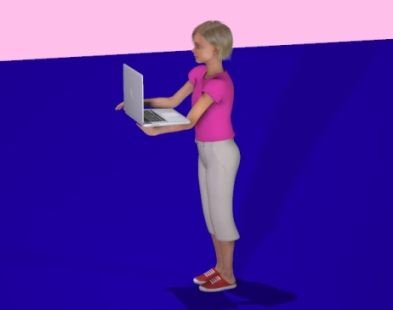 Computer and your kid. Illustration: Megan Jorgensen

Copyright © 2016 iGotOffer.com. All rights reserved.

<!-comments-button-->