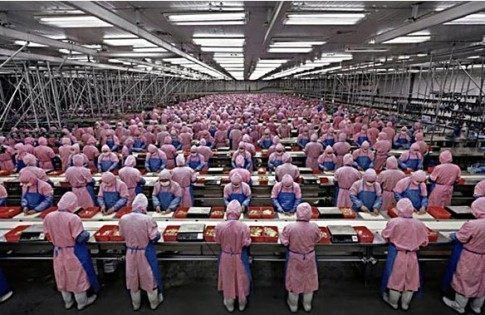 Foxconn Group: The Largest Manufacturer of All Electronics in the World
You think that Google or Apple are the largest companies in the domain of on technologies and electronics? Oops!
In fact, the world's largest electronics and information technology manufacturer is Foxconn Technology Group, with a number of employees of more than 1.3 million in 2016. The company is headquartered in New Taipei, Taiwan.
Foxconn's clients include major electronics and information technology companies. Among the most notable products that the company manufactures are iPhone, iPad, BlackBerry, Kindle, PlayStation and many more…
The company was founded in 1974 as a manufacturer of electrical components for a local business. Today, its facilities are located in dozens of countries throughout the world, from Japan (where Foxconn produces up to 70 p. 100 of the LCD displays at Sharp's plant in Sakai), to Brazil, in South America and Slovakia, en Europe. The company runs Asia Pacific Telecom and operates 4G telecommunications equipment in a few countries. Altogether, Foxconn's factories comprise approximately 40 percent of all consumer electronics products sold on our planet (and who knows what is their part on Venus and Jupiter, if talk about our Solar system only).
Foxconn's largest factory worldwide is located in Longhua Town, Shenzhen, China where hundreds of thousands of workers are employed at the Longhua Science & Technology Park, known as Foxconn City. According to various sources, about 450,000 workers and employees work there on its 15 factories surrounded by a real city with grocery stores, banks, hospital, cafes and restaurants, bookstore, and more. A local television network is called Foxconn TV. Another of Foxconn's factory cities is Zhengzhou Technology Park in Zhengzhou, Henan province of China. No less than 120,000 workers are employed there. In fact, in China, the company employs more people than any other private company in the country.
Foxconn continues to expand throughout the world. In China, the electronic giant plans to build new facilities in Beijing, the capital of the country, in Wuhan (Hubei province), Haizhow and Kunshan (Shanhai), Tianjin and Guangdong (Guangzhou). In Brazil the company is considering more investments to expand its mobile phone factories and production bases. In Europe, where Foxconn is the second-larger exporter in the Czech Republic, it plans to build new plants in Hungary, Slovakia, Turkey, and other countries… India, Malaysia, Mexico, South Korea, and the list goes on.
Among the major customers of Foxconn other than Apple, we can find Acer Inc., Amazon.com, BlackBerry, Cisco, Dell, Google, Hewlett-Packard, Huawei, InFocus, Microsoft, Motorola Mobility, Nintendo, Sony, Toshiba, Vizio, Xiaomi, etc.
Foxconn has been involved in several controversies all relating to employee grievances or treatment, as allegations of poor working conditions have been made on several occasions. However, despite these allegations, Apple, Google and other companies defended Foxconn after serious audits, even when some of the allegations were confirmed, and Foxconn solemnly promised to improve working conditions and ambiance.
See also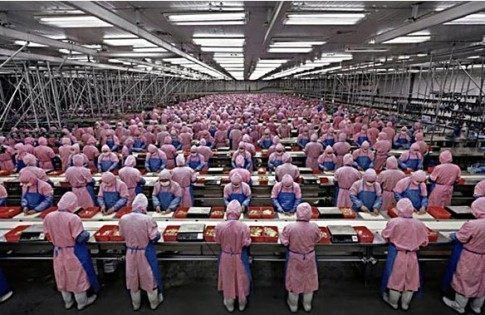 Production line in one of Foxconn's factories in Chaine. Source of the photograph: micgadget.com

<!-comments-button-->