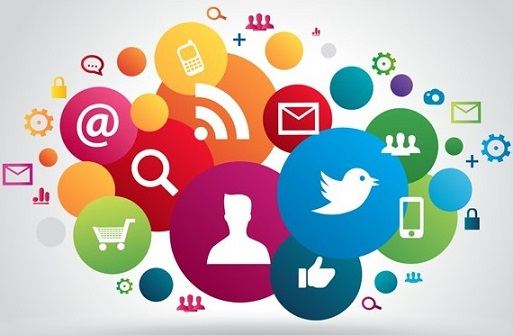 Cloud Number Nine
The cloud is the agglomeration of particles. In the digital world, the cloud is the agglomeration of files and software stored beyond the end-users' computers.
iCloud is a cloud, surprise! And OneDrive is a cloud as is Google Drive and Microsoft Azure. But they're different clouds.
Most users use clouds for data storage. This is the most popular cloud service. Major electronic manufacturers offer clouds as part of their deal, when you purchase their products. The cloud storage space comes from the box with a phone, a tablet, a notebook, a player, or a camera, but usually a small one. Although the very meaning of 'small' has evolved. Now a must-have cloud storage makes no less than 5GB. Clouds also go along with e-mail and gaming accounts.
Ok, what's the difference with the file servers we had a decade ago, you may ask? The word on 'S' makes it – sharing. You can share the files you store. Not only by sending a link to your friends or work mates but also in real time mode. You can work on one document, spread sheet or image together with other people, separated from you by thousands of miles. They can see the changes you make and you can see theirs. The most famous co-work space is Google Drive. Microsoft offers OneDrive and more business-oriented Azure, and Apple offers iWork.
But sharing is already a thing of the past. Now clouds help to share software as well! Putting it precisely, it's called software-on-demand. All you need is a PC, a handheld or a thin client/console on your end to run the cloud application. For an average user the most enticing is the cloud gaming. We all know how hard it is to catch up with the system requirements nowadays. If you want to play all these new hot games, you should upgrade your system every six months. It's a bit unfair. No, not one bit. It's a great injustice.
With cloud gaming, the games run on powerful servers and the gaming interface is streaming to you. Your actions in the game are also streamed back to the server. The only demand is having a broad and stable connection at home.
The top services right now are PlayStation Now and GeForce Now. The latter asks for a brand console GeForce Shield though. PlayStation Now is more democratic, it runs not only on its' own consoles but on smart TVs as well. LiquidSky and Kalydo are targeted for PC and Macs owners. But for now the cloud gaming is gravitating towards smart TVs. These clouds are called Software as a Service or SaaS for short.
But clouds aren't meant for fun only. They are the most powerful business tools now. Small businesses can save a lot of money deploying the accounting, custom-service and logistics software in clouds. Such clouds are called Platform as a Service or PaaS. The service includes also various development tools, mail servers and data bases. It's very handy and you don't need to worry about your projects and deals if any of the office computers break down.
The next level is the deployment of virtual machines and servers in the cloud. This level is labeled Infrastructure as a Service or IaaS. What does it mean? If you know what a virtual machine is, you know that it takes up some space on your hard drive. But what you may not yet know is that virtual machines can run in clouds! The copy of the virtual machine called the instance should be uploaded first. Then you access your cloud server and start the system as any usual software.
But the most popular IaaS service is the cloud hosting. Usually sites are hosted on hardware servers – large serving computers somewhere in datacenters. When a website is hosted in a cloud, a cloud server is used. It's a virtual server that physically takes place in more than one server or even a datacenter. If any physical machine is down, the virtual server can be quickly moved to others and the customers won't notice anything at all.
There are also specific cloud services like Security as a Service (SECaaS). The security services are integrated into a corporate infrastructure on a subscription basis. The protection comes from the cloud and the subscribers don't need to install a lot of software on their systems. It's done usually to diminish the costs and license payments. The cloud security can include network and email security, all-day-round monitoring, antiviruses, access management, and web security.
Good news: there are free SECaaS AIONCLOUD, Cloudbric, CloudFlare, and Incapsula. I think, I'll do a review of those security services soon. Or would you prefer a cloud gaming review first? Feel free to leave a comment in the comment section on Facebook- we'd love to hear your opinions.
As you see, nowadays you don't need to save up money for the most powerful 'rig' and at least for a larger HDD or SSD to store all of your software. More and more applications go into the clouds. On one hand it's great, on the other hand the manufacturers can start offering weak systems built to serve as thin clients only. The powerful desktops and laptops can become the luxury items.
The issue of security also remains. All the clouds feature the security system and the antiviruses to check the uploaded and shared content. Nevertheless, we all know that even the most secure storage is not 100% safe. And this goes even for the major players, let alone the public clouds.
So, if you decide to move your business or home media library and games into the clouds you should be very careful about choosing the cloud. Public and free clouds are out of question. Security costs money. Choose the large companies which made cloud computing their business. The above mentioned iWorks and Azure are the obvious choices.
But if you'd like to try other services, check out the following criteria:
Security measures.
How long the company has been in business for.
Tech support and its availability.
Back up options. How quick your data can be restored if anything were to happen.
Clearly worded subscription plans.
<!-comments-button-->