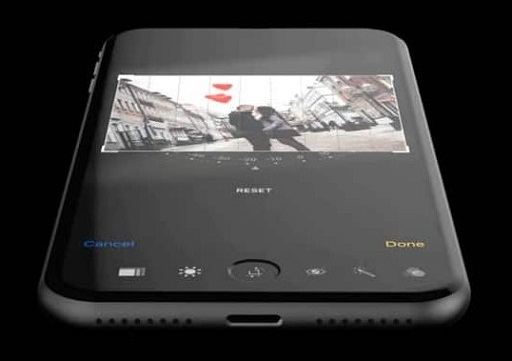 Eight Features iPhone 8 Should Have to Win over Android
I might hurt iPhone fans immensely, but their idol is losing the ground as the state-of-the-art smartphone. And changing the dimensions haven't improved the situation either. Nor did the fancy idea to get rid of an audio socket. Here are eight features iPhone 8 should have to win over Android again.
#1 SHATTER PROFF SCREEN
Apple engineers should really, really do something to this. Gorilla Glass and sapphire glass are ok in press releases and in ads but they don'' survive the everyday life. With a variety of materials the industry can offer, it's a shame Apple hasn't addressed this issue yet. My Sony Xperia Z and Huawei Honor A5 fell dozens of time to the hard wooden and tiled floors but never sported a scratch. And they aren't even top smartphones of their lines! While replacing the broken screen makes two thirds of repair cases for the iPhone.
#2 QUICK CHARGING
Quick charging is now a must-have for every Android flagship, even a budget flagship. Some may snide that it's because Android OS consumes a lot of power and a user has to live around the wall socket. But featuring a large screen, as latest iPhones do, pays its toll. And waiting for hours for the phone to charge is not an option nowadays.
#3 MORE SYSTEM RAM
Even Chinese brands like Xiaomi and Meizu feature no less than 4GB of RAM in their middle-class and top-class smartphones nowadays. With smartphones turning into digital assistants rather than literary phones we need more and more RAM for AI and multitasking. If Apple developers have always been very close with the storage volume it must not mean they should follow the pattern with the operating memory as well. And speaking of which, here goes
#4 MORE STORAGE
Yes, Apple developers are scrupulous about storage. They make you pay for every extra dozen of gigabytes. If they're so reluctant to insert a memory card slot, then OK, give enough space for pictures, messages, apps! Ok, you offer the iCloud space but the iCloud is unavailable offline. That's the problem because we all know how poor is the wireless Internet in the USA. We're lagging behind Japan in this aspect, behind Europe and even Russia. So, if I'm offline, I can't reach my pictures, docs, anything!
#5 MICROSD CARD SLOT
I don't know why I put in the point about the memory card. It's a very old wanna-have. And we all know the reasons why Apple didn't install it. First, it takes up place. Second, it undermines the iCloud conception and iCloud brings a lot of bucks. But lack of the expandable storage makes the iPhone a second choice on many occasions. The iPhone is a good smartphone for a city life. But I doubt I'd take it with me for a travel.
#6 FULL SCALE OTG SUPPORT
If we aren't lucky with the memory card slot, perhaps, we'll be able to get a full scale OTG support and not the limited version of it. Right now the iPhone supports only iXpand Flash Drive by Sandisk. This flash drive is rather expensive and hard to find in stores. OTG can come about handy when you want to print out a document or a picture. Many Android smartphones can be plugged into the printers via OTG.
#7 HIGHER RESOLUTION CAMERA
Yes! Sony and Asus are cooperating with the leading manufacturers of optics for cameras like Leica. They try new shutter features and experiment with the number of rear cameras. Twin cams are a must have for many Android flagships nowadays. The anniversary iPhone 8 must surely feature the best camera of all. To say nothing of megapixels they should add to the iPhone cam to make it the top choice among camera-phones.
#8 BIOMETRICAL ID
Apple was the first to implement the fingerprint reader into the mobile. Now Samsung and Microsoft take the lead with their biometrical identification systems which recognize a user by irises and facial features. The iPhone fans feel disappointed that it was Samsung S8 that will sport such a great feature. Microsoft implemented the biometrical ID in their tablets and laptops while Apple has been fussing about ditching the audio socket and introducing the new file system. Perhaps, they'll surprise us with voice recognition? I do hope they will.
There is an Android feature I didn't list. It's the dock support Android and Windows 10 phones have. I doubt it's of any use at all. Especially in the Apple ecosystem.
LINKS
<!-comments-button-->