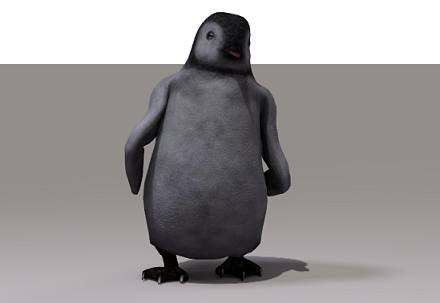 Google Penguin
Google Penguin is an algorithm that was introduced on April 24, 2012. The first version of Google Penguin has since been updated many times.
The algorithm uses over 200 signals to determine search rankings. For example, the algorithm may decrease a website's ranking because of manipulation by the Webmaster in creating too many inbound links pointing to the website. Such strategies may be called link schemes.
Thus, the main purpose of the system is to decrease search rankings of websites using manipulative techniques to artificially increase their rankings, as well as to eradicate spam. According to some sources, Google Penguin affected very few websites, especially those with content of good quality. However, sites containing spammy or low quality content designed with the unique purpose of attracting web traffic were penalized, as this contradicts Webmaster guidelines.
The same sources state that Google Penguin affected a very small percentages of websites, as mentioned above, with later versions affecting an even smaller number of websites. The main goal of the algorithm is to remove spamdexing from search queries, including link bombing. Spamdexing is outright manipulation of search engine indexes. Alternatively, link bombing is the practice of attracting traffic to a website through links that do not necessarily correspond to the search terms.
Such algorithms as Google Penguin are designed to ensure that Webmasters follow Webmaster guidelines (using only white hat techniques), and that the most relevant content is displayed on the first page of search results. Most people have experienced, at some point, searching for one thing and being directed to a website that has absolutely no relevant information. So much so, that sometimes the search term is not even on the page. Google Penguin and similar programs fight these types of situations.
Google Penguin is not to be overlooked, as it is now part of the core algorithm. It is now called Penguin 4 and was introduced gradually by Google in October 2016. However, Webmasters can appeal Google Penguin's decisions using a specifically designed form. Another form exists for those wishing to report spam that still ranks highly after the algorithm has done its job. Recovery may also be achieved by building good links, removing bad links, and filling out the reconsideration form.
See also:
Sell your used electronics online for the highest price online. Free instant quote, free shipping, fast and secure payment: Sell Old Electronics Online.
Google Pinguin 4. Credit iGotOffer.com

<!-comments-button-->