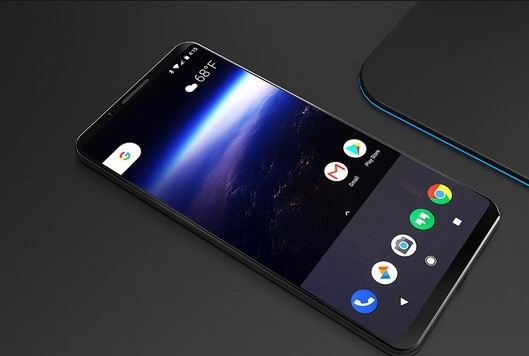 Google Pixel 2 Is It Coming Yet?
Google seems to follow in Apple's footsteps when it comes to being secretive about new releases. Rumors usually arise with a lot of contradicting information about upcoming products.
At the beginning of this year, there were rumors about three successors for the Google Pixel and Google Pixel XL. Their monikers were also leaked, Walleye, Muskie, and Taimen. They've all been rumored to be powered by Qualcomm's Snapdragon 835 chipset, and the GFXBench that proved this version was leaked.
NEW FEATURES
This top line SoC has no successors so far and is considered the best choice for multimedia features, pictures, and cool performance. It's not only the most miniature mobile CPU on a 10-nm process, but also the coldest one thanks to the most advanced microarchitecture.
Among other features GFXBench listed were: a slightly bigger screen, 2,560×1,312 resolution with Android navigation buttons excluded. The inclusion of these buttons gives us 2,560 x 1,440 or QHD resolution. If we count the navigation bar as well, we get the resolution used in last year's Pixel XL. Further calculations bring back a 5.7-inch panel.
PHABLET OR PHONE?
So here we have a phablet rather than a phone, like the Google Pixel of 2016 was. The closest counterpart is the Motorola Nexus 6, with a bigger touchscreen than that of the Pixel XL, or the first new Google tablet since the Pixel C, which launched in 2015. It remains unclear if it will involve some changes in overall design. HTC, the company that will be manufacturing the smartphone, is well known for its approach to the physical appearance of the devices. So, it's likely that they will makes some changes.
3D GRAPHIC PERFORMANCE OF GOOGLE PIXEL XL2
OS: Android 7.1.1 – Android Google Play Edition (user/test-keys).
Display: 2560 x 1312, 5.6-inch. Touchscreen with at least 5 finger gesture support.
CPU: Octa core CPU @2.4Ghz. SoC: Qualcomm (ARMv8).
GPU: Qualcomm Adreno ™ 540.
OpenGL API: OpenGL ES 3.2 Adreno (TM) 540.
OpenCL API – GPU: OpeCL 2.0. QUALCOMM Adreno (Tm).
Memory: 3.6GB.
Storage: 100GB.
Back camera: Picture – 12 MP (4160 x 3120). Video – UHD (4k) (3840 x 2160). Autofocus, face detection, flash, HDR photo, touch focus.
Front camera: Picture – 7 MP (3840 x 2160). Vide0 UHD (4k) (3840×2160).
HARDWARE
The hardware that the Pixel XL 2 runs on seems to remain the same: 4GB of RAM, 128GB of storage, a 12 MP rear camera, and an 8 MP selfie cam. Android 7.1.1 Nougat will surely be replaced with Android 8.0.0 on board. It would be a shame to stick with Nougat with Snapdragon 835.
PIXEL XL ENHANCED?
For a while, Google's intentions were quite clear. They wanted to continue the Google Pixel XL, the smartphone with the bigger screen and a small budget to attract more users. The Pixel line had too many rivals within the Android premium segment, to say nothing about the iPhone. Even with the latest Android and SoC aboard, it's hard to stand against Samsung and Chinese brands. Motorola and Huawei featured the same, if not more, connections and multimedia features, while Xiaomi and Asus offer a cheaper price for their flagships.
It's likely that Google decided to address the both groups of consumers: the top and the entry level, in a desperate attempt to conquer the market.
COMING THIS FALL – TWO PIXELS
The company hinted that only two Pixels will be coming out this fall after all. They pulled the plug on Pixel XL's direct successor – the Muskie. This leaves us with the smaller Pixel successor, Walleye, and its bigger sibling, Taimen. This could be the last that shall be branded by Google.
This was a strange decision. First, there's no need to cut the line down to just two models. The mid-level always sells well. Second, phablets are out of trend. They are difficult to work single-handedly, and too weak to pitch against tablets. Speaking of which, I'm not quite sure why Google ditched their tablet. Instead of working their way into the iOS ecosystem, it would be wiser to roll out the Google branded tablet after all. If you start with smartphones, why stop then?
If you prefer to save money for a new model, trade in your old Google Pixel for top cash: Sell used Pixel online today!
<!-comments-button-->