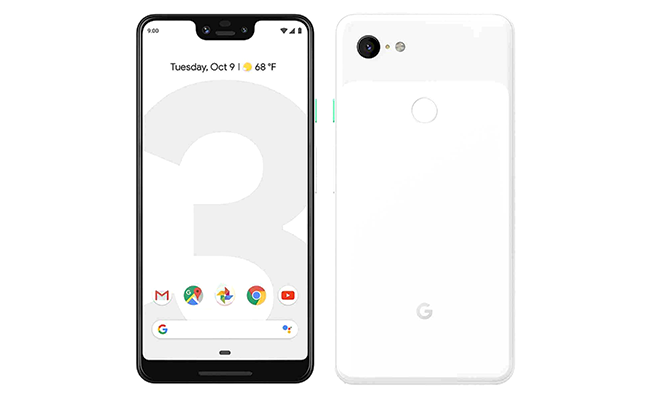 Pixel 3 XL leaked in Hong Kong | First Look [Video]
Video uploaded by Engadget on October 6, 2018
Google Pixel 3 and Google Pixel 3 XL
Google Pixel 3 and Google Pixel 3 XL smartphones will be officially unveiled on October, 9, 2018. I guess, it will be also the most boring and dull event of the year, because tech bloggers already have their hands on these smartphones.
For some mysterious reason, Google decided that the well orchestrated leaks are the best promotion policy. Therefore, the Google Pixel 3 and Google Pixel 3XL became the leakiest phones ever.Apple, Samsung or Huawei would drop just a hint, Google dropped the gadget itself. Literally, a Google Pixel 3XL was apparently left in a Lyft taxi (and the Lyft taxi driver got its five minutes of glory).
But Google thought, hey, it's not enough, and sent the smartphones to YouTube bloggers. Thanks to @wylsacom we now know what the third generation of Pixel looks like.
The ubiquitous notch. Check. The notch is short but really, really fat.
The all-glass back panel with wireless charging support. Check.
The leak from @OnLeaks back in June is confirmed.
Here comes your very first look at the Google #PIXEL3 + a fresh new look at the #PIXEL3XL! (360° videos + gorgeous 5K renders + dimensions (as usual, based upon factory CADs)), on behalf of @mysmartprice -> https://t.co/tnW2qMmgRG pic.twitter.com/q6fasFiVP6

— Steve H. (@OnLeaks) June 27, 2018
The fingerprint scanner on the back panel. Check.
The dual rear camera… No dual camera. When it comes to cameras, Google sees its priorities in the premium lens, a large sensor and a dynamic range process. A wise decision, I should admit, because the image processing wins in the long run. On the other hand, it seems that the engineers dropped a "zoomed in" or wide-angle view for the rear camera.
Larger sensors with a wide-aperture lense go to the selfie camera and it can explain the awful notch. Yes, I personally think that the notch looks awful and almost kills the 6.71-inch display of the Google Pixel 3XL. A user will have to crop the picture in landscape mode.
The same blogger Wylsacom suggested that the display has a 2960 x 1440 resolution with 490 pixels per inch, and an aspect ratio of 18.5:9.
The previous leaks from Weibo reported that Google sticked to LG OLED panels notwithstanding the color quality issues with the Google Pixel 2 XL last year.
Another blogger, Rosetked, added some details about connectivity, the chip and the OS.
The smartphone features Snapdragon 845, Android 9.0 Pie OS, and the USB-C connected Pixel Buds, all included in the box.
It seems, the unveiling event will focus on the Android 9.0 Pie opportunities rather than on the smartphone's hardware. Should we look forward to any surprises?
As you know the Android 9.0 Pie was silently rolled out for Essential Phones and Google Pixels 2 in August. It features an overhauled navigation system and an improved machine learning system. Now the OS can even predict users behavior.
Links
<!-comments-button-->