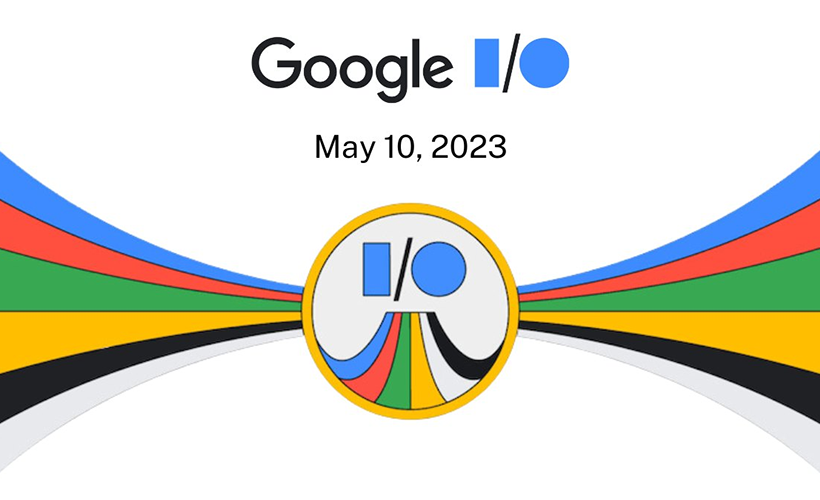 Google Unveils New and Exciting Features at Google I/O 2023
Google I/O 2023 keynote made it abundantly clear that artificial intelligence (AI) was the focal point of the event. Amidst the anticipation for new hardware announcements, Google dedicated the majority of the two-hour presentation to highlighting its advancements in AI. With the aim of enhancing user experiences, Google unveiled a suite of AI-enabled features that promise to simplify and enrich our lives, particularly for those deeply entrenched in the Google ecosystem. These are some of the most noteworthy AI features showcased at Google I/O 2023.
Immersive View with Maps: Building upon last year's Immersive View, Google has integrated this captivating 3D flyover experience into its navigation feature. With Immersive View with Routes, users can now explore their intended routes in a street-level view, complete with integrated traffic, air quality, and weather data. Launching later this summer, this feature will initially cover 15 cities, including London, New York, San Francisco, and Tokyo, revolutionizing trip planning and navigation.
Gmail's "Help Me Write"
For those familiar with Gmail, encountering writer's block during email composition is a common challenge. Enter "Help Me Write", a new AI-powered feature introduced at I/O. By providing a few keywords, Gmail's AI generates a well-crafted email on your behalf. Demonstrated with a sample email seeking a refund for a cancelled flight, this feature promises to alleviate the stress of articulating difficult topics in emails, making communication more efficient and effective.
Magic Editor in Google Photos: Google Photos introduces the Magic Editor, an AI-driven tool that empowers users to enhance their photos without the need for professional editing skills. With generative AI, the Magic Editor can intelligently recompose images, remove unwanted elements, and enhance colors and backgrounds. This feature is a game-changer for users who seek quick edits without sacrificing visual appeal, making it an exciting prospect for avid photographers and social media influencers alike.
AI-Enhanced Google Search: Google's search page, a ubiquitous part of our online lives, is set to undergo significant AI enhancements. The introduction of AI-generated summaries at the top of search results, known as "AI snapshots," will provide users with concise and informative summaries sourced from the web. These summaries will include relevant information, data, links, and even shopping results, transforming the way we consume search results and anticipate the integration of advertisements.
AI-Powered Image Search: Google is leveraging AI to enhance its Image Search functionality. In addition to returning results based on user queries, Image Search now allows users to inquire about the image itself, providing details such as when Google first indexed the image and where it originally appeared. This feature proves invaluable for image-centric tasks, aiding users in tracking the origins of specific pictures or graphics.
Duet AI in Google Workspace
Google is injecting AI into its suite of productivity apps, including Docs, Sheets, and Slides, through Duet AI. This integration aims to streamline various use-cases, offering time-saving shortcuts for tasks such as organizing data, visualizing content, and generating written content. Given the widespread adoption of Google Workspace, these AI-driven enhancements have the potential to greatly simplify personal and professional workflows.
Google Bard Updates
Google Bard, the company's AI chatbot, has evolved significantly. With the removal of the waitlist, users can now experience Bard's improved capabilities firsthand. Integration with extensions and the inclusion of images in responses are among the upcoming enhancements. As Google continues to refine Bard using PaLM 2, the next iteration of its Pathways Language Model, users can expect further advancements, making it a promising alternative.
Smart Home Integration with Google Nest
Google Nest's smart home ecosystem has grown with the integration of AI-powered features, including home monitoring and adaptive lighting. Google Nest users can now benefit from advanced camera features, such as person detection and package detection, making it easier to monitor their homes remotely. Additionally, adaptive lighting utilizes machine learning to adjust the lighting of a room based on user preferences and external factors such as natural light, creating an optimal ambiance in the home.
AI-Driven Live Captioning
Google is introducing Live Captioning, an AI-powered feature that offers live transcriptions for any video or audio content. This feature utilizes Google's advanced speech recognition technology to transcribe content in real-time, making it accessible for users with hearing impairments and those seeking to consume content discreetly. Live Captioning can be enabled on various devices, including smartphones, laptops, and tablets, enhancing the accessibility of content across various platforms.
As evident from the Google I/O keynote, AI is at the forefront of Google's strategy to enhance user experiences. With exciting new features across its suite of products, Google has demonstrated its commitment to advancing AI's capabilities and integrating it into everyday tasks. From enhancing photo editing to revolutionizing navigation, these AI-driven features promise to make our lives simpler, more efficient, and more enriching. As Google continues to explore AI's potential, it will be interesting to see what other innovative features it unveils in the coming months and years.
Links
Google I/O 2023 keynote in 16 minutes [Video]
Video uploaded by The Verge on May 10, 2023

<!-comments-button-->