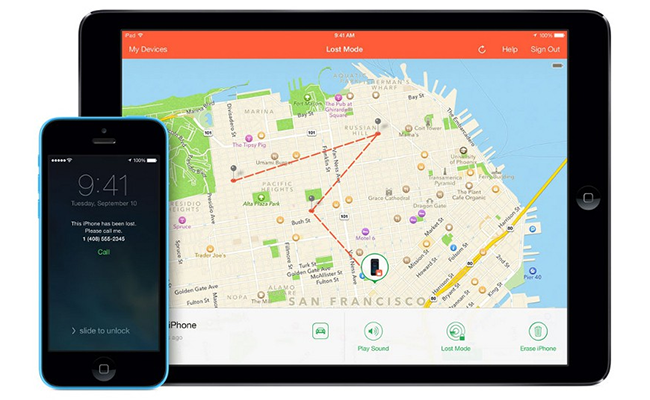 How to Track Down Your Phone Using IMEI
Losing or misplacing your mobile phone is a real nightmare. Perhaps you left it in your office, gym locker, or at your friend's place. It's a shame you can't just call your phone to come over as you'd do with your pet. Do not despair! Every mobile phone has a 15-digit serial code IMEI number (and a 14-digit serial code number called MEID). Our frequent readers probably remember our articles about the importance of the IMEI code, so we decided to give you some practical tips about using it, as well as other methods of tracking down your phone.
The first obvious thing to do is to track down your device using legal services: iCloud for iPhones and Google for Android phones.
iPhone users can use Check device IMEI/MEID/ESN, iCloud Find Service on a Mac or PC, or use the Find My iPhone app on another iOS device, where you can locate, lock, or erase your phone by a single tap. Google also runs the Find My Device website. You can log in via your Gmail account and see where your phone is located on the map. Your options are: Play Sound (very handy when you're late for work and can't remember where you last saw your phone), Lock, and Erase.
If you're an iPhone user, and you see your device in an unusual place or it's turned off, it's time to call the cavalry and use the IMEI code. Hopefully, you read our FAQ on IMEI, which suggested copying the code down on a sticker and saving the phone box/receipt. But even if you did neither, don't panic! Follow the guide below:
Open the web browser on your computer and go to your Apple ID account page, appleid.apple.com.
Sign in with the Apple ID that you use on the device for which you need the IMEI/MEID number.
Scroll down to the section titled Devices. To see a device's IMEI/MEID number, select that device.
For an iOS device with iOS 10.3 or later, tap Settings > [Your name]. Scroll down to see any devices signed in to your Apple ID. To view the IMEI/MEID number, tap the device name.
If you're an Android user, we have some bad news: an Android phone IMEI was normally visible in the Google Dashboard, but this option was considered insecure and switched off in 2017. So please, be VERY careful with the phone box and receipt–in your case, they are your lifeline.
Now that you have your IMEI, you can go to your local police station and report the phone stolen. While filling out the FIR, you must put down the IMEI as well. Once your report is registered, the carrier gets clearance to track the device. Tracking down the phone by IMEI without this clearance is illegal. So never track down phone without a clearance. For these reasons, we don't recommend trying any third party apps: First, as a private citizen, you have absolutely no power to do it. Second, they can allow private data leaks. Third, most of these apps rely on Google service as well and aren't precise. You need the kind of equipment that only carriers can possess to accurately track down the phone.
Next time we'll tell you about using NFC tags for tracking your items.
Links
Phone Lost or Stolen? Here's What to Do! [Video]
Video uploaded by C4ETech English on October 29, 2018

<!-comments-button-->