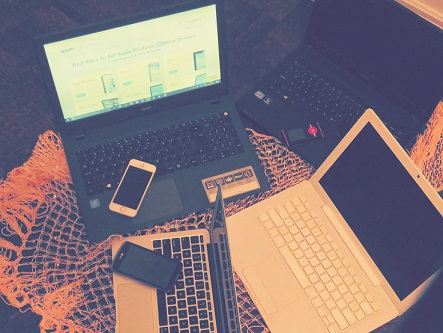 VPN – Your Key to Security On-Line. Run Silent, Run Deep
VPN are the three magic letters which are the key to secure browsing on your computer. VPN stands for Virtual Private Network. The first word hints that this network doesn't exist in reality, it doesn't need cables and routers. And it's private, which means your online activity won't be observed by your ISP or hackers.
In order to fully grasp the VPN meaning and purpose, you should learn some details about your life in Web. The first thing you have to know, is that your PC or portable has a unique IP code, which allows them to be recognized by other Web participants. Sometimes, the IP is given to the home network on the whole. But in a nutshell, the IP is like a driving license or any other ID. You drive somewhere – you have your license with you. The same way a PC can't connect to the Internet without giving away its IP.
IPs are very useful. They help to tell one PC or point of entry from another, and maps their location. Thus, your carrier can see where you browse and what sites you visit and what files you download. No, wiping clean the browser's history won't help either. Because you do it on YOUR end of the connection. In authoritative countries like China and Russia, the governments make the carriers closely monitor users' activity and store their logs for an amount of time, for secret services to nose into them.
There's also another danger that threatens your security: hackers and cyber criminals. They can trace you by your IP and try to breach into your computer or home network to steal your identity, for example. VPNs are meant to make you invisible to any ill doers.
Virtual private networks are similar to underground tunnels. Once you go underground, nobody can see you: not even your ISP, until you're back on the face of the Earth. That's why some kinds of VPNs are actually called tunnels. How does it work? Your computer 'goes' to a dedicated server and changes the IP there. From that server, your computer browses the net; and if it goes under surveillance while browsing, will bring the culprit to the VPN server instead of you or your home. Your carrier will see your movements up until the point you enter the VPN server and the next time – when you pop back from the VPN. What happens in the virtual private network – stays in the virtual private network, because all your traffic there is encrypted.
The VPN helps to access the content which is blocked for the country you're currently in, secures your e-mails, on-line banking information, keeps your browsing history secret, and exchanges files via P2P or torrents networks as well.
In order to start using a VPN, you will need to download and install the client software. There are free browser add-ons which can also serve as VPN clients: Psiphon-115, FreeGate and others. If you aren't sure whether your browser supports them, or if you just don't want to tether on extra add-ons, you can use on-line VPNs or proxies as a secondary option. The proxy is a minimal version of the VPN, however. It can change your location and IP for an on-looker, but doesn't provide the traffic encrypting. The list of such proxies can be googled within seconds and are easy to find, so we won't put them down here.
The most reliable of options is to use payable VPNs. The VPN services market has boomed in recent years and you have a vast choice. Many VPN providers offer free plans for beginners in order to try their services. The client programs are also free for download. But remember that free plans typically lack many important features, like ad-blocking, 24/7 tech support or high-level encryption. Besides, the speed for free VPN accounts is cut down. But, with the number of VPN providers in the market, finding a reasonably charged plan shouldn't be a problem. You can purchase as low as a month's time, up to a full year. Typically, longer periods of time cost less and you can save money in the long run.
The list of the best VPN providers of 2017, according to pcmag.com includes:
IPVanish VPN
Nord VPN
Private Internet Access VPN
Keep Solid VPN Unlimited
Tor Guard VPN
Pure VPN
AnchorFree Hotspot Shield Elite
Hide My Ass VPN
Express VPN
Most of them are major players which have been around a long time, but some new ones have recently sprung up as well. Nord VPN and Hide My Ass VPN offer free plans, while lacking ad-block. This is one of the VPN disadvantages: you will have to tolerate the ads in your browser. Also, your speed will decrease somewhat; even under payable plans, because the number of subscribers can exceed the capacity of VPN provider's broadband and servers. So, the most popular VPN might actually turn out to be the slowest. Check your connection speed, to make sure that using the VPN won't slow you down significantly. All the VPNs from the list feature clients for iOS, Android, as well as for Windows and Linux. You'll be able to use the private network on your tablets and phones as well.
Geographically, VPN providers can be located outside this country, which in the end, doesn't really matter. Using VPNs is absolutely legal in USA, You're safe as long as you stay on the good side of the law. And though the VPN providers encrypt your traffic and prevents people from looking at it, they log your activity the way your usual carrier does. These logs can be used against you in court. Please, do not do anything we at iGotOffer would be ashamed of.
USING A VPN WHEN MOBILE
If you or other members of a Family Sharing group are at all mobile, you should use a Virtual Private Network when connecting to public Wi-Fi hotspot. When you take advantage of a wireless network in a location such as a coffee shop, hotel, airport, you often hop into unprotected networks. It is fairly easy for a malicious person to scan all of the wireless traffic for personal information and passwords – that's true even for Wi-Fi networks that require a password.

Think of a VPN as an encrypted tunnel between your computer or iOS device and destinations on the Internet. All of your data is encrypted, so even if someone is snooping the network, they can't do anything with the data you generate. Many companies require employees who who work remotely to sign in via a VPN, in order to ensure that potentially valuable work information stays secure.
A VPN used to be a tool that required a computer science degree to set up, but fortunately the real computer scientists are making the tools easier to use. Jeff, who works often at coffee shops, swears by a product called Cloak (getcloak.com), which works on his Mac and on iOS. It's easy to set up, but more importantly, it automatically detects when you connect to an untrusted network and temporarily blocks any outbound traffic until a secure connection is established. The best part: Cloak protects its users on the iPhone and iPod as well.

Cloak is an app on iOS, and a menu bar application on OS X. If you subscribe to another service, or if your work uses a different VPN provider, you can configure the appropriate setting in the Network preference pane (under OS X) or in the General – VPN settings (in iOS).

Meanwhile, you certainly need no VPN to sell us your gadgets! We're free to access from any point in the world. Browse and sell! – Sell old electronics online today and save money for your next purchase!

<!-comments-button-->