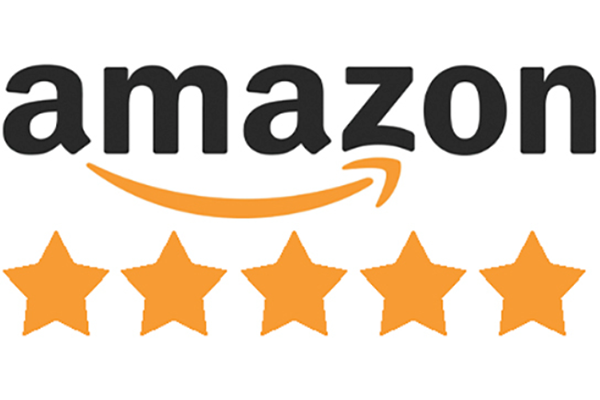 How to Get Free Stuff on Amazon [Video]
Video uploaded by Think Media on October 28, 2016
Amazon's Vine Review Program – Write Good Reviews and Get Rewards!
Have you heard about Amazon's Vine Review Program? I personally have not until recently. Researching and learning about it was very intriguing. Amazon basically has a review program, where you can leave useful reviews in exchange for free products. Sounds cool and simple… but there is a lot more to it.
Firstly, it is an invite only program, unfortunately. Meaning you cannot apply to be a reviewer, Amazon has to contact you yourself. The biggest question people are having nowadays, is how to be considered for the program by Amazon? Amazon reaches out to people they personally feel are a good fit to the program based on your rank, amount of reviews, type of reviews and quality of reviews.
Some people say that the quality of reviews play a larger role in being considered as opposed to the quantity. For example, if you leave over 1,000 one word reviews, Amazon will most likely not consider you. There are a few things that come into play to consider your review as a "good one."
As mentioned, your rank is what is looked at, and your rank depends on your review activity. You should be leaving detailed, relevant reviews on products, there should be recent and regular review activity, and there typically should be history of reviews all belonging to a similar, single category.
The tricky part is that we never know what items and categories are enrolled in the Amazon Vine Program. You can spend a few months buying baby items and leaving many quality reviews, but turns out beauty products for example happen to be of higher interest to Amazon.
If you are committed to still trying to be considered by the program, in addition to leaving longer detailed reviews, make sure they are relevant and helpful. Meaning, if you purchase an item and complain about a detail that you personally just happened to miss in the description, based on your own personal error, leaving a review complaining about that would not be helpful at all. So a negative review based on personal error would not be a beneficial one. A negative review due to the quality or company's error explaining what was wrong, on the other hand would be a good review. "Good Quality" reviews are what help increase your rank on your Amazon account, and can help you get noticed by them.
As mentioned above, try sticking to one category. This way you become a recognized "expert" in a specific category. If the category you choose happens to be one of the categories and items Amazon is interested in, you will be viewed as a professional reviewer who knows their stuff in that specific category.
Unfortunately, this is all hit or miss because Amazon does not provide much information how to 100% be selected for their program. There are people part of the Vine program that have left 2,000 great reviews and are successfully part of the program. Simultaneously there are also people who have left over 70,000 reviews but are not part of the program. Whether your review is ranked helpful or not helpful also affects your status. Just like the number in reviews, the number in ranking of helpful vs helpful is still very vague and varies from reviewer to reviewer.
There are a few tips shared online from current Vine members that tried to explain how they were selected for the program. Overall, people are stating that make sure you have had your amazon account for at least six months. Try to write at least one review a week, and sometimes as often as one review a day if not more. Commitment is key. Some users have confessed that they wrote daily, detailed reviews for a yearlong period before they were contacted by Amazon. You may leave reviews on items you did not buy as well, but make sure to definitely leave reviews on items you did buy. This ensures your reviews are genuine and also will be considered a verified purchase on the site. Another tip shared is to update your reviews after some time, after you have used your product for a bit. Adding pictures and videos to your reviews also adds quality to your review as well as your rank.
Amazon itself does not have much information out there as far as being selected as a Vine reviewer, but they did share what they would advise to do as far as trying to make your review a good one. When you sit down to write down your review, concentrate more on the product as opposed to the seller/buyer experience. This is not what the reviews are for, those details are left for the feedback section of your purchases. Explain what you liked and/or disliked about the item, and compare it to similar products. Also make sure to explain how long you have been using your item and how it has been working for you. Make the review personable by applying personal and specific attributes to it. Lastly, make sure you do not include any promotional content of any kind and do not leave any reviews that were asked to be written for some sort of compensation.
Phew! That is a lot of information, isn't it? Not as easy and simple as it first seemed when you first started reading this article probably. Now the question is… do you feel like you are up for a challenge and risk to commit to trying to be considered for the program? Guessing whether or not you would be noticed by Amazon, is already a gamble it seems. If by some luck, you do get selected into the Vine Program, you will have to make sure you follow its guidelines. Users are only allowed to do two products at once and you cannot request more items before your reviews for the initial items are posted. Everyone suggests to choose products that you genuinely like and are interested in and to not choose items to review just for the heck of it.
Being an Amazon Vine reviewer sounds like a lot of fun, but just like anything else in life, everything has its pros and cons. This may probably take you by surprise, but a lot of Vine members have reported to get hate mail, death threats, and even purposeful negative feedback on their amazon account, just because they have a Vine badge on their account.
After reading all of this you may think twice whether or not trying to become Vine member is even worth it. If you do consider to give it a shot, and do get selected, we hope some of these tips will help you get noticed by Amazon. Good luck, and let us know in the comments if you do get selected.
Links
<!-comments-button-->