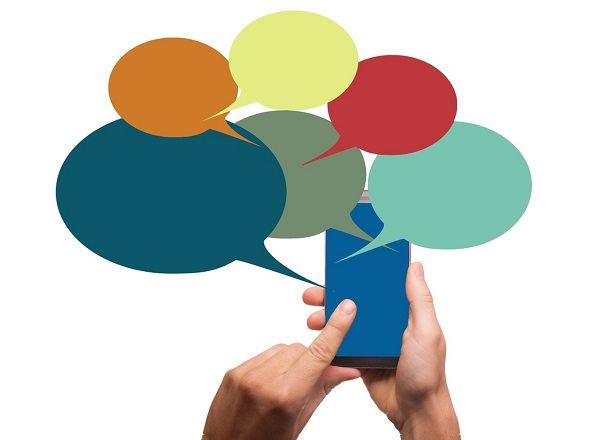 Google Is Going to Introduce Its New "Chat" App Instead of SMS Texts
Prepare to bid your farewells to SMS texts, because Google is going to replace them with "Chat". The app will be based on Rich Communication Services or RCS for short. With the implementation of this service, the native Android app will be able to compete with other third party messengers like WhatsApp, Viber, and Telegram… or so Google hopes.
The RCS protocol includes the following features:
Standalone Messaging
1-to-1 Chat
Group Chat
File Transfer
Content Sharing
Social Presence Information
IP Voice call
Best Effort Video call
Geolocation Exchange
Audio Messaging
Network based blacklist
Capability Exchange based on Presence or SIP OPTIONS
Industry leaders seeked to introduce RCS since 2007 and a year later started the GSM Association to home the project. The steering committee within this association was to put together and develop the definition of such services, their content, and usage.
So as you can see, it was an old project left on the back burner for a while. The problem was that the wireless network back then was more an obstacle than a mean of transmission. It was slow and couldn't support millions of subscribers online. With the arrival of 4G networks and with 5G just around the corner, it has now become possible to overhaul the Android built-in texting.
In November 2016, the GSM Association published the Universal Profile that sums up specifications for advanced communications. So far the initiative is supported by 47 mobile network operators, 11 manufacturers, as well as by Google and Microsoft.
Microsoft, as we know, has abandoned the mobile project. There's no sign that RCS will be developed for Always-On laptops. Google on the contrary announced that it is cooperating with carriers to bring the Rich Communication Services to Android phones. Users will be able to send not only texts and pictures but also videos, text files, geotags, and music. Perhaps even small payments to each other will be an option as well. The best part is we won't need to install some third party messenger to do all of this. Sounds great, doesn't it?
Not quite. All the popular third party messengers feature end-to-end encryption nowadays. The yet-to-arrive "Chat" does not. What is end-to-end encryption and why is it so important? The term is the answer. This kind of encryption ensures that data is transferred securely between ENDpoints. The cryptographic keys are stored in different ways, each preventing the eavesdropping. The conception is that no one, even your provider, can intercept and read your correspondence before it reaches you. Popular messengers that offer this encryption do not depend on providers and carriers. They operate on servers across the world.
The "Chat" on the contrary operates only with carriers support just like SMS texts do now. We are basically going to get the same old SMS texting, just on steroids.
Nevertheless, guys from Google are very optimistic about their new project. They have 55 carriers and 11 phone makers on their side. Sony, LG, Motorola, Huawei and of course HTC, and companies that partnered with Google for Pixel phones, agreed to support the RCS protocol. A bunch of brands already support RCS enabled messages in their communication with customers, including Booking.com, SnapTravel, 1-800-Flowers.com and Subway. This service works for Sprint subscribers now, since it's the first carrier that Google collaborated with for the campaign.
Meanwhile, the "Chat" exists as the stand-alone Android Messages App and is available for free download from the Google Store. When launched for the first time after installation, the app asks you if you want to make it a texting app by default. There is only one small problem. If the RCS isn't supported by your carrier or phone model, the enriched messages will be converted back into simple SMS. That's why most users have to wait, until the Android Messages are built into the Android OS and available from all providers in the U.S.
Links
Exclusive: Android's last chance to fix messages [Video]
Video uploaded by The Verge on April 19, 2018

<!-comments-button-->