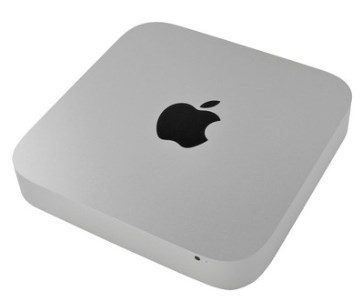 Apple: Amazing World Of Innovations
Apple is an amazing company. The popularity of their consumer electronics is widely known. The coveted iPhones, iPads, and iPods are some of the most popular products in the world in their respective categories. The iPhone is magnificent in all its versions, which are regularly updated. Savvy business management has also contributed to the firm's financial health. Similarly, professional marketing techniques have helped Apple become one of the best and most recognizable brands out there. Apple was founded in 1976 by Steve Jobs, Steve Wozniak, and Ronald Wayne.
Apple's iTunes is the world's largest music retailer, while most university students have MacBooks (MacBook Air and MacBook Pro). The MacBook Air is a fascinating laptop, thin and compact, and easily fits into a school bag. In today's world, Apple's success translates into numbers. Apple's worldwide annual revenue amounted to $233 billion for the fiscal year ending in September 2015. Apple is so popular in fact, that even animation software has props designed to look like Apple's products, albeit with a banana instead of an Apple so as not to use the company's logo.
At the time of writing, the CEO of the company is Tim Cook. Tim Cook was born Timothy Donald Cook on November 1, 1960 in Mobile, Alabama. He graduated from Auburn University with a Bachelor of Science, and completed his Masters of Business Administration at Duke University. He became Chief Executive Officer (CEO) of the electronic giant on August 24, 2011. The CEO before him was Steve Jobs, the best-known founder of Apple. Interestingly, Tim Cook became the first CEO of Fortune 500 to openly identify as gay. In 2011, he was named by Time as one of the hundred most influential people in the world.
What to do with an old, used and/or broken Apple product?
Apple products remain so popular that you can sell a used, old and/or broken device online. So, once you want to get rid of a device that is no longer useful, you can sell your used Apple device to iGotOffer.com for the most cash online. We will pay top dollar for your old, used and/or broken products!

<!-comments-button-->