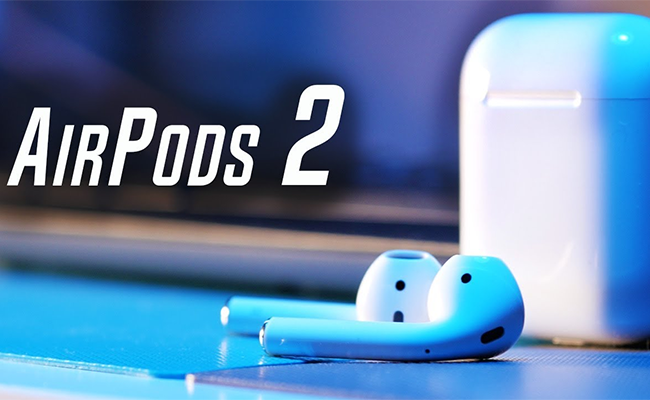 Apple is unstoppable! Airpods 2 are coming out, and now you can enjoy Siri hands-free! The new wireless earbuds from Apple arrive on the heels of a new iPad Air (2019), iPad mini (2019), and a new iMac (2019), so we have all the reasons to find some interesting innovations in them.
The airpods do not look any different, they are still the same drop-shaped earbuds with short stems, packed in a small box that also works as a charger. But there are a few upgrades! Apple now introduces a Wireless Charging Case, compatible with Qi standard charging mats. Of course, it was designed with an Air Power charging mat in mind, but any charging mat will do. Surprisingly, the Wireless Charging Case is reverse compatible with the first generation of AirPods and can be bought separately for just $79!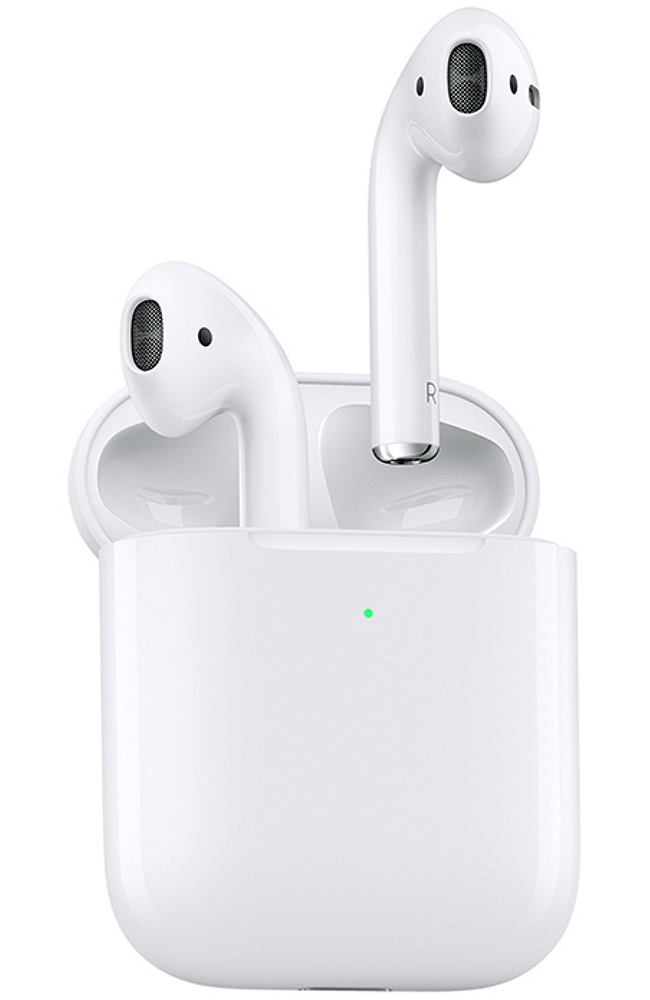 We're promised 5 hours of listening time and up to 3 hours of talk time on one charge. A quick charge will get us 3 hours of listening time and 2 hours of talk time in 15 minutes. It is the new chip we have to thank for this magic to come true.
The AirPods 2 are the first Apple wireless earbuds that feature a new H1 chip. Rather than trying to improve the W2 chip Apple decided to design a new one from a scratch. The AirPods 2 can connect to an active device or switch between several of them two times faster than before. However, the phone call connection time is a tad slower. The gaming latency is one third lower than in the original AirPods, but they were never really positioned as gaming earbuds anyway. Optical sensors and motion accelerometers are designed to detect the listening.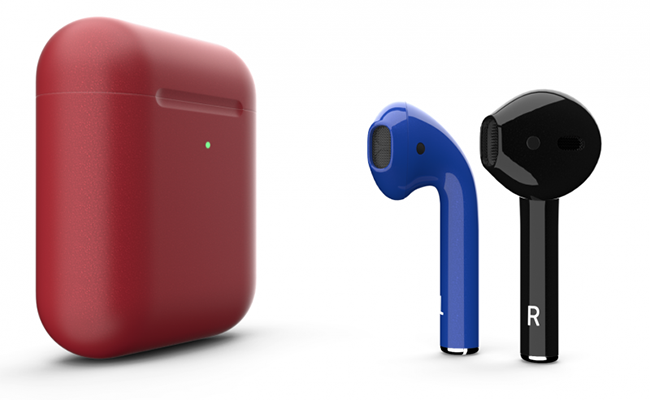 The AirPods 2 highlight is the communication with Siri. The digital assistant is ready to answer your question or request the moment you put the AirPods in your ears. Siri can place a call for you, text, find the shortest way to a destination or play a playlist from iTunes. Spotify isn't supported yet. Apple installed a speech-detecting accelerometer that recognizes a user's speech and immediately activates a couple of beamforming microphones. The comfort of using the "Hey, Siri" functionality outdoors is rather questionable though. Hardly everyone wants others to hear their contact list names or destinations. Besides the $159 earbuds still can't boast a decent active noise cancellation.
The health features didn't appear in the AirPods 2 either. Probably, Apple wants to hone its Apple Watch cardio sensor first. The valves to release an in-ear air pressure seem to be postponed for the next generation, even though Apple patented them in July. This means that brand earbuds will be as uncomfortable for a long wear as before. It's a common knowledge that some people just can't use earbuds at all because they're too sensitive to the in-ear air pressure. Apple's AirPods 2 had all the chances to become the first earbuds to break the ice.
Links
AirPods 2 vs AirPods 1 — Do They Sound Different? [Video]
Video uploaded by Unbox Therapy on March 31, 2019

<!-comments-button-->