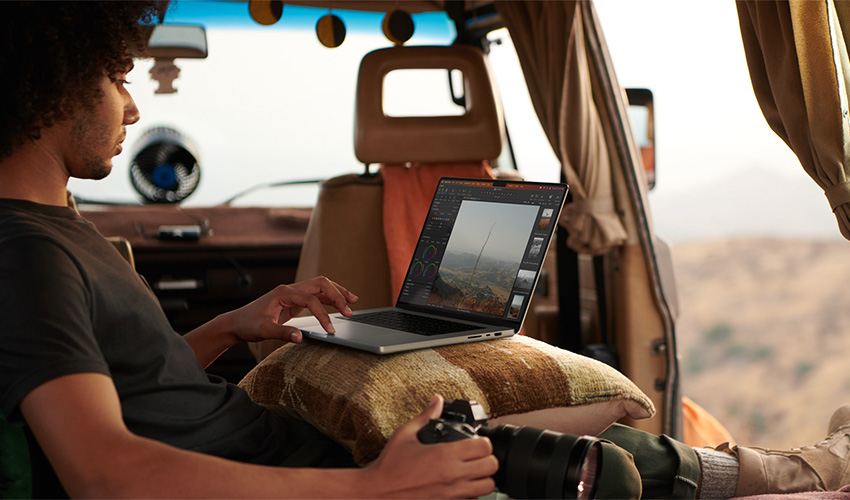 Apple's M2 Pro & M2 Max MacBook Pros! EVERYTHING New! [Video]
Video uploaded by AppleInsider on January 17, 2023
Apple's first New Year's Gifts: the Latest Mighty Macs Are Here
Well, as usual, the company many of us love, quite a few pointedly dislike but no one even remotely interested in all things tech takes their eyes off even for a second, has wasted no time impressing the gadget-loved crowds all over again. Though the first month of the year is not over yet, they have already introduced five new devices in their MacBook product line without even that much of a hubbub. Believe it or not, there's no need to wait for any major event before placing an order for any of the newest models of MacBook Pro (of which there are five) or a Mac Mini (there are two of them). You can do it right now… at least if you have deep enough pockets, but with Apple, it's a given. Which clearly suggests one thing: the famous manufacturer believes that these state-of-the-art laptops of theirs, equipped with the latest, most-productive Mac CPUs ever, can speak for themselves enough to need no additional promotion. And, judging by their characteristics, the Cupertino giant has good enough reasons for such certainty.
So first things first: what will you get for at least $599, should you go for a more modest Mac Mini model, or for a minimum of $1,999 in case you are prepared to splash on one of the MacBook Pro machines, already famous for their 14 to 16 inches of screen? That means, on top of already habitual for this product range (but still copious) 512GB to 1TB of storage and Apple's famous liquid XDR tech, providing their displays with the awe-inspiring 3,456×2,234 resolution?
Well, for starters, all of them sport uniquely long-lasting batteries. 22 hours of work is indeed not too shabby, to say the least, and should these beasts prove to really do what it says on the label, the rest of the field will be given a run for their money, that much is for sure. And the cited monitor specs are now accompanied by the cutting-edge ProMotion solution that sends the refresh frequency to the stunning level of 120Hz. With this kind of screen power the Mac Ventura could easily challenge any Android OS for the name of Fluid. Then, there is the considerably upgraded Wi-Fi, now boasting the 6E support, and 8K HDMI for more eye candy anyone can ask for.
However, the most important thing about them all, the one which makes all the above (and below) feats possible, lies in their upgraded M chips, the M2 Pro and M2 Max. If you thought the M1s were powerful, wait for the specs cited later in the article to see what these new beasts are capable of (just for a taster: with them you can expand your notebooks' memory to the whopping 96GB). And, what's even more of a great surprise, they grace every single model in this new array, Pro and Mini alike.
But first, let us look at the MacBook Pro range. Now as far as the set of main attributes is concerned, to get something higher than the familiar 16GB of unified RAM, 10 cores of processing power and 16 cores of graphics memory, you'll have to go above the aforesaid $1,999 which will buy you the cheapest of 14-inches Pro models. But if you do, this will be money well spent, considering that the $2,400-priced version ups the ante to the 12 and 19 cores of CPU and GPU respectively. And the mightiest of 14in Pros, sold for $3,099, doubles both the RAM and the regular memory bandwidth. Yes, you read this right, 400GB/s it is, and then there's a truly mammoth GPU of the whole 30 cores. That's even more – much more – than the cheapest 16in Pro offers: despite the bigger display, its other specs equal those of its smaller brothers (16GB of RAM, half a gigabyte of storage, etc). But of course, $2,499, for which you can have it, will set you back notably less than the aforequoted over $3,000 price tag. So, the "all or nothing" thinkers among us may find the lower-end 16 inches Mac Pro somewhat a middle-ground choice (though you can double its SSD size for an additional $200).
However, the topmost of them all compromises on nothing (sadly, but inevitably, including the price). In addition to 12 cores of CPU, 32GB of memory and 400GB/s bandwidth (and the terabyte of SSD is simply a given here), this M2 version of 16in MacBook Pro will stun you with an incomparable 38-core graphics. So, again, it is well worth the £3,499 it is sold for.
Now finally, let's go into detail on the two Minis that don't sound too mini, what with the above-mentioned inclusion of the full-blown M chips (which is the first in the Mac Mini history). Indeed, that allowed for at least 8 cores of CPU, 10 cores of GPU and 24GB of RAM, and that's only for the M2 Mac Mini model, which, as we already said, can be yours for a mere $599. And as for the M2 Pro mini version that costs nearly twice as low as the lowest-priced Mac Pro, you'll get all the same (and in some cases better) characteristics, from 12-core processor and 19-core GPU to the 32GB memory potential. No wonder that the manufacturers feel free to recommend using the Studio Display on these little yet powerful machines.
Which means, all in all, that Apple really does have some bragging rights with their latest bunch of Macs. And the wide public have a good cause for taking advantage of those already being on sale.
Links
<!-comments-button-->