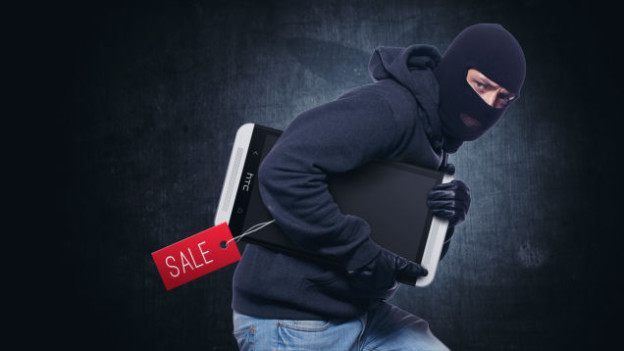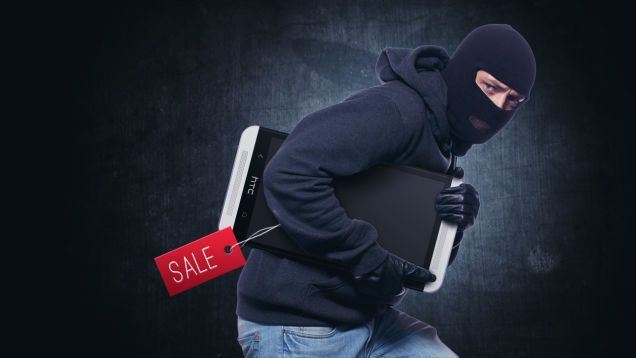 Avoid Having Your iPod or iPhone Stolen
Our smartphones and other devices are valuable targets for theft. But owners can take some common-sense steps to protect themselves.
Expensive electronic devices are among the most popular items for thieves, they are sought-after products, and as a result, the numbers of thefts, muggings, and other violence related accidents is increasing. In fact users can look like good targets to thieves because their devices are rather expensive and because people usually are less aware of their surroundings while listening to the music, talking to other people or texting.
If you want to prevent iPhone theft, or not make yourself a clear target for an iPod mugging, do the obvious: operate with common sense. Don't leave your precious device unattended and keep it close to you. Never leave it exposed in your car if you go shopping (many people just forget to take their iPhone and leave it in open place on the seat). Remember, an iPod is an expensive and sought-after product, so treat at as such and operate with common sense.
There are though a few good tips to avoid this sort of accidents and make it harder for a thief to make off with your device:
You can prevent thefts by keeping your iPod or iPhone close to your body. Indeed, it's much harder to steal something that's in an inside jacket pocket.
You can clip your iPod to something. Actually, if you keep your iPod in a bag or inside pocket, and can always find something to clip it to.
The white ear-buds that come with iPods are well-known indicators to any thief that the headphone cord snaking into your bag is connected to a sought-after device, as well as wearing the white ear-buds is a good signal to them that you're listening a music using iPod. So you can get a different set of headphones to throw the thieves off.
What about belt clips: yes, they are great for wearing your iPod in safe spaces, but they're very unsecure for keeping your device safe in public. Since it is easy to pull the iPod off a belt clip, you should keep the clips at home.
Keep in mind than when you're listening to your iPod, you probably won't be able to hear all of what's going on around you. This puts you at a disadvantage relative to iPod thieves. So, to avoid the theft, be more alert, be more aware of your surroundings, when you're listening to your iPod.
These tips seem way too simple, but if you follow them, you'll be well on your way to being safer, and not becoming the victim of an iPod mugging.
But what could you do if you discover that your device has been stolen? There are some useful steps you should take. While there's no guarantee that you'll get your treasure back, these steps won't hurt:
-Change Your Passwords in order to block the thief from gaining access to all those accounts whose passwords may be saved on your iPhone. Changing email account passwords will prevent the thief from sending messages from your phone to your friends. Changing online banking, iTunes, and other account passwords will prevent identity theft or financial theft.
-File a Police Report. This may or may not directly lead to the recovery of your phone, but it may help. Anyway, if you can get data about the location of your cell phone, having the police report on file may be necessary for getting the police to help you recover it.
-Track the phone using the iPhone's built-in GPS. There are a few ways to track a stolen iPhone. Apple's free Find My iPhone service and many third-party apps from the App Store will help you locate the cell phone geographically and getting this data can be crucial for recovering it.
-Call Your Cell Phone Company. Some cell phone company representatives may be more inclined to take action when you've got a police report, others may act right away without one. Calling your cell phone company and have the account tied to the phone suspended or canceled will help ensure that you're not stuck paying for charges incurred by the thief. However, you should try tracking the phone first, though, since cancelled service could make tracking it hard.
-You may want to delete the stolen phone's data. You can do this over the web using iCloud or some of the other tracking apps. This action won't prevent the thief from using your iPhone, but he won't have access to your personal data.
-If your phone's definitively gone, you should notify the people in your address book and email accounts of the theft. You'll want people to know that it's not you sending them troublemaking emails, if they get any bizarre messages.
Very important: if you located your iPhone via a GPS-based tracking app, never try to recover it yourself. Instead, contact the police department you filed the report with, and let them know that you've got additional information about the location of the stolen phone.
­See also:
Apple Encyclopedia: all information about products, electronic devices, operating systems and apps from iGotOffer.com experts.
iGotOffer.com: the best place to sell my used iPhone online. Top cash guaranteed. Free quote and free shipping. BBB A+ rated business.
<!-comments-button-->