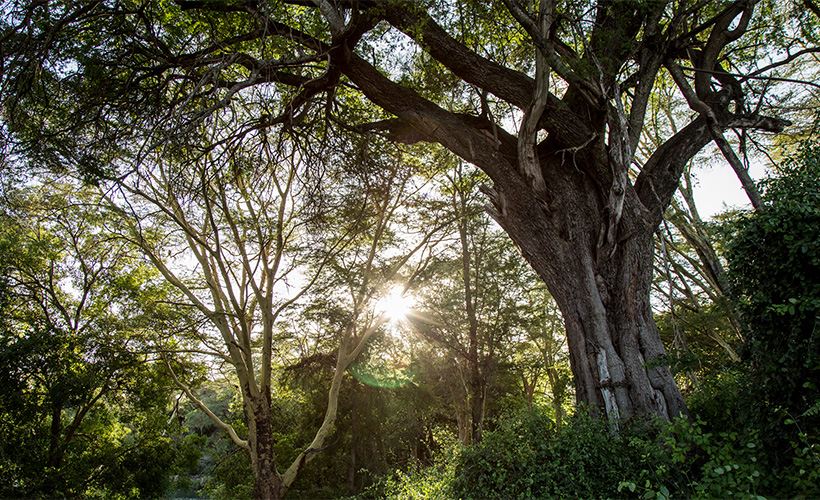 Greener Than Thou: Apple's Ecological Program So Far
As we reported more than once already, Apple is one of the biggest ecologically-minded large tech corporations. In terms of fighting global warming, it really puts its might where its mouth is: its green program is also one of the most extensive ones out there. You'll be hard-pressed to find any other private sector market player that invests more – or even as much – into anti-pollution measures. And it has just been proven further in the form of the recently completed phase of Apple's large-scale environment protection program. The program in question, just in case anyone might still not know, is aptly named "Green Bond" and ultimately aims to provide various local regions with renewable energy on one hand and to substantially cut the company's own carbon footprint. And it came about as Apple's response to the UN's Paris' Climate Change Conference (also known as COPD21).
Let us, for starters, take a look at some cold hard (and rather impressive) figures. The overall amount to be invested in this program is mind-blowing $4.7bn. And just over the past year, Apple sponsored 17 carbon-free projects all around the world. The scope of this schemes spans from such closer-to-home areas as Illinois and Nevada to as far away as Esbjerg in Denmark where the tech giant had built the pair of biggest non-floating wind turbines in existence in order to power both Apple's own facility and add some boost to a municipal energy network. Altogether, this massive investment will translate into 1.2 gigawatts of energy produced with no carbon output at all, just from renewable sources. To make it even more tangible, this will shrink the harmful energy discharges by the amount which is produced by almost 200,000 regularly used cars. And all this, may we emphasize again, over one year.
Meanwhile, the Green Bond implementation has been going on since 2016 when the first issuance (in the amount of $1.5bn) took place, followed by several more, each in the volume of no less than a billion, both in the US and Europe. Even the previous' US Administration's pulling out of the aforesaid agreement didn't put a damper on Apple's continued efforts to reach their carbon-cutting goal. They proceeded with their renewable investments proceeding according to plan regardless, monitoring and reporting the results of their environmental efforts all the while. So by now, throughout these years, over half of that spending has already been poured into low-carbon, energy-efficient, carbon-sequestering and renewable ventures, thus effectively pushing carbon emission levels ever lower on all sides and all over the globe.
Sounds like overstatement? Well, consider this. Just one of those ventures, fully solar Reno Technology Park, situated in aforesaid Nevada and powering Apple's local data centre, alone produces 50 megawatts of renewable energy and had employed 236 people (mostly locals) at green building jobs (no wonder "Solar Builder" deemed them Utility-Scale Project of the year). Those are $60 million well-spent, indeed. Now multiply this by all regions and projects Green Bond supports on the ongoing basis, from Illinois' windfarm near Chicago which accommodates all Apple's electrical needs in the area and even lets more firms there tap into the renewable sources, to another solar deal in Virginia (in partnership with such big players as SwissRe, Etsy and Akamai), resulting in adding 165 megawatts of eco-friendly energy into the local power network… and think again.
And as far as Apple's own carbon reduction targets are concerned, their full scale was also revealed last year (in July, to be precise) and turned out to be ambitious indeed. The idea is, put simply, to make their production process completely free of polluting effluents into the atmosphere. That's right, they are going for the reaching of zero carbon production level across the corporation and plan to achieve that in less than ten years (by 2030).
Moreover, the same goes for the end products themselves, each and every model, that is. None of them will affect the climate on our planet in any way from that year on, if Apple will have it their way.
And, judging by how things are going so far, they very well might. As the (long-proven) saying goes, actions speak louder than words. And all the above actions by Apple give quite enough weight to the words of their VP of Environment, Policy and Social Initiatives Lisa Jackson who recently proclaimed the corporation's resolve to protect the Earth and readiness to throw everything it has into the work against climate change.
Plus there was something in that speech of hers that made these words sound even more convincing to us. To wit, she called green energy "good business". Now that is one reliable incentive to any company imaginable. And, judging by the way Apple pours money into the support of ecological balance, Ms Jackson really meant what she said.
Links
A climate change promise from Apple [Video]
Video uploaded by Apple on July 21, 2020

<!-comments-button-->