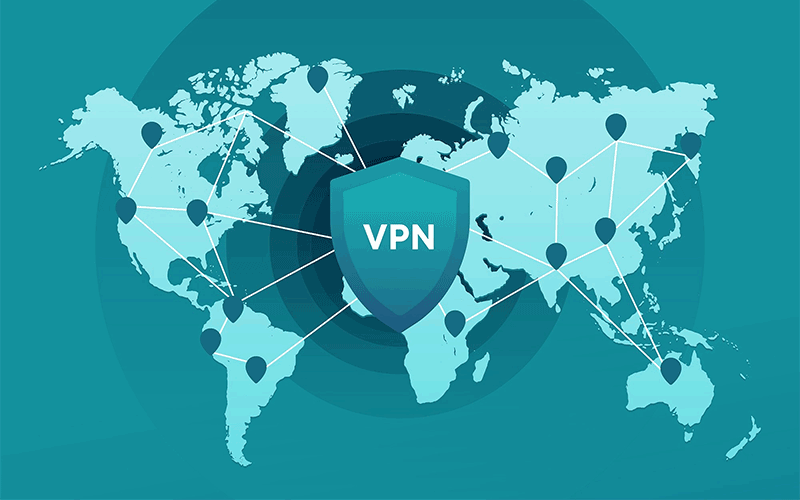 Best VPN 2021 | Top 5 best VPNs PROS & CONS [Video]
Video uploaded by CyberNews on July 11, 2021
Best Connection Protection or Choose Your VPN Wisely
So, our esteemed Apple gadget fans, now that we updated you (hopefully with good effect) on some gadgets, some platforms, some applications and gave you a tip or two regarding protection against the pestering calls, the time has come for the next logical topic. We mean your Internet connection – and, even more specifically, one of the most efficient ways of both defending your iOS browsers (and, consequently, your Apple devices running them) from any unwanted attention and making it work better for you. Namely, the VPN.
Now, you most likely know well enough already that virtual private networks are practically a must in the current days of our digital life with its new types of digital dangers and obstacles (which make the viruses of yore look positively quaint and obsolete). Especially considering the fact that, when on the road or in a different country you often can't afford (or sometimes are physically unable to) use your own phone / tablet tariff and have no other option than to connect to whatever "other people Wi-Fi" that is at hand. And the unfamiliar networks are much like unfamiliar people: you never know and better come prepared. Which yes, in our case means "equipped with VPN".
It's just that, like with any much-in-demand (and with a good reason) product, there are too many of them around to make the right choice quickly. And that's when we enter into the picture (again) and give you some recommendations on this topic as well.
So the first one we would vouch for is the NordVPN, which is, in our eyes, certainly worth its fame. Not only is it stable no matter where you use it and is easy to get up and running. With it, you'll get a particularly sturdy protection – because Nord's the normal VPN encryption is further strengthened by Onion encoding – additional array of features, such as running along with TOR or allocated ISP, and pretty much universal compatibility. You will be hard pressed to find a platform NordVPN doesn't cover, so even if by some unfathomable reason you'll decide to switch, pardon the sacrilege, to Android (or Linux, for that matter), you'll still have all your defences intact. And though, granted, it has not beat this characteristic inbuilt weakness of VPNs per se, the relatively sluggish pings, it is certainly not behind the most of its peers on that front (and notably ahead of quite a few).
Then there's ExpressVPN, aimed at a little (well, notably) narrower audience: you won't be able to benefit from its multiple goods, such as huge geographic coverage, extraordinary-for-VPN speed (as opposed to NordVPN, it will slow down your connection just by over a percent) and transparency (you will know the data amount, connection times and where any particular server was at any given time – unless your iPhone is older than 12th version. On the other hand, it will work on a huge range of gadgets, not just phones, notebooks or tables. TV sticks, game consoles (not just Apple-geared, mind) – you have it all covered as long as you opt for ExpressVPN. And that is saying nothing of three free months' offer.
The third one we suggest you pay attention to is the cheekily named IPVanish VPN. Firstly, it adds routers to the devices it can be used on. Secondly, they are not lying calling their product "click-and-go": if you are not an advanced user and only need your VPN to do its main job, it's even a breezier installation than NordVPN allows for. Thirdly, for those well in the know, there is still plenty to play with: you can change and configure your setting to your heart's content. The choice of servers, protocols, application features to select from, the Vanish has it all. Plus, it's even faster than the Express and more backward-compatible, too (all the iPhone 11 owners rejoice). But… there's always a but, isn't there?.. we put it third in our overview for a reason. Because all these additional bells and whistles are just a bit marred by a little downside as far as the VPN purpose is concerned: as opposed to the other products named, with IP Vanish you won't be able to disguise the fact that your connection is VPN-based. However, the protected online storage of hefty 250GB capacity may somewhat make out for that.
And finally, there is just as fancily named SurfShark. This one, even though it's not among the fastest on offer (that honor belongs to Express and IP Vanish), doubles your protection – only not through the encoding layers, like Nord, but thanks to one more VPN server – and throws in such useful options like blocking the ads, covering you tracks and regular safety checking of your mail address.
So in our opinion, for all of you out there who own iOS-based devices and don't connect just to corporate servers (that would be covered by your own inbuilt VPN, but that alone), those four VPN products are the best to choose from. You are welcome.
Links
<!-comments-button-->