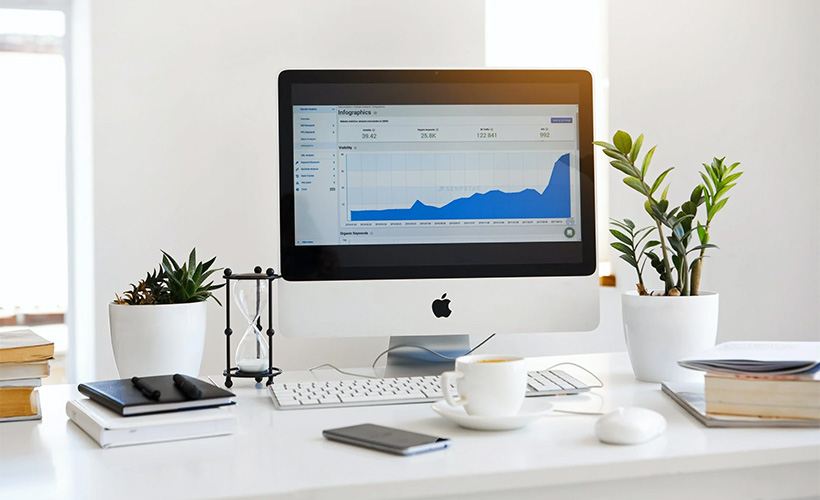 Why Apple Takes Privacy Seriously [Video]
Video uploaded by Apple Explained on May 3, 2021
Some best unintentionally kept secrets about Apple's computers
For starters, let us assure you that the last thing we have in mind is to insult our Apple-preferring readership in any way, shape or form. And you need to know this upfront, because you could easily think otherwise upon hearing from us that there is a good chance of you still not knowing quite a few quite helpful things about your good, trusty and well-familiar Mac. (Especially if it has been with you for a while by now… please, non-Apple-preferring crowd, spare us this unfunny and long-in-the-tooth joke about non-existence of older models-owning Apple fans). It's not like we're talking about AirTags or AppleTV, after all. These days, we who use Macs are supposed to have learned them inside out.
And yet… And yet there are two important things that are good to remember in this case.
Firstly, the well-known truth about old being the new new applies very much to Apple's OS update policy. It regularly gives us customers new versions of their platforms for so long that it's easy to see this approach as a way to encourage, not to say force, their audience to constantly get newer and higher-specced models. (All the more that this practice is quite common in the tech world, and is surely not beneath certain Apple's rivals… but let's not point fingers here). And this is the first frequent misconception we should warn you against: in fact, new Apple platforms, up to the latest one, the famous Big Sur, are very much backward-compatible as you can see for yourself just by looking at the firm's list of the supported Mac models (in your face, all you anti-Apple jokers!) So if your Mac is old enough that you have forgotten about installing updates by now – or feel too sceptical of it doing it any good – refresh your memory, curb your scepticism and press Apple sign in the upper left menu corner to bring up System Preferences and get to Software Updates. Just in case, you know.
Secondly, this perpetual updating means that there are constant additions to what you may think you know about your Mac's capabilities, options and features, even if you are a proud owner of the latest existing model. The aforementioned BigSur, for instance, has included into the menu bar something that you haven't seen there before: a Control Centre. And quite a notable extension it is, too, because it means you no longer need an iPad or iPhone (blasphemy, we know, but still) to change configuration of your Wi-Fi and Bluetooth, change monitor brightness or even put the machine into the Do Not Disturb mode. Kidding aside, it is really convenient sometimes, not to have to run for your smaller gadgets in order to tweak with your bigger one. And now it's enough to click on the Control Centre symbol on your screen to choose a preference to adjust. Moreover, you can even pull any of these settings away from the Center and place straight on the Menu to speed access to it from now on. Or did you know that even an earlier Mac platform, Catalina, brought about something as interesting as the option to add another display to your Mac in the form of your iPad? (Though the latter, of course, will also have to be updated at least to the iPadOS 13 platform for that). Just switch the Sidecar mode of your computer on (via the above-said Control Centre, where you should go for Display submenu, or by opening Sidecar in System Preferences) when your iPad is nearby – and you can either widen your screen space by the size of your iPad display, or make the latter reflect your desktop's contents. It won't even interfere with iPad apps' work: you can just alternate between Sidecar screen and Apple's native view.
And finally: with all these updates and improvements, there is so much Mac now can offer, some things can easily slip through the cracks and escape the attention of even the most experienced users (that "new old" phenomena again). Like, that it's not only iPad that Macs can give new function to: they can also turn a phone into a mini-scanner (even if it's not universal: you'll have to check whether this feature is available by right-clicking on your text from within the used application and look at the options list grouped under the "iPhone"). Or did you, for example, know that you no longer need an application to sign something on your computer? Just put an open document into the Preview mode, go for the pencil-and-signature symbol in its upper part, fire up your iPhone, and your Mac will save any signature the phone will create. And, speaking of iPhones and non-obvious Mac treasures: answering a phone via Mac or, conversely, finishing a Mac task on your iPhone is only possible to aptly-named (and not overly eye-catching) Continuity. Which, among other things, lets you paste text from your gadgets' clipboard straight into your Mac document or open a tablet / phone app on your computer: this feature is called Handoff and manifests itself in blinking app icons at the right end of Mac's app dock. (But if such "borrowing" of those apps is not enough for you, M1 processor and BigSur OS have now made it possible to simply install them straight on the computer, too). Also, if you thought that Google Docs have one up on its Apple equivalent (Pages, Numbers and Keynote) because it can let your workmates use your documents simultaneously with you, think again: the Collaborate button in Mac's document menu, by which you can invite others in, does just the same. And, while on the topic of sharing, we personally know some iCloud users who were unaware that they could give access to their folders to whoever they see fit. Plus we know for certain that there are some art-minded Mac owners out there searching for Apple-compatible audio and video editors , not because GarageBand and iMovie included in their OS are not good enough for them, but because they are not known to them.
So yes, even if you are a longstanding Apple's Mac owner, there's always a chance you might have missed something handy. And we sincerely hope this article goes some way towards lessening that chance.
Links
<!-comments-button-->