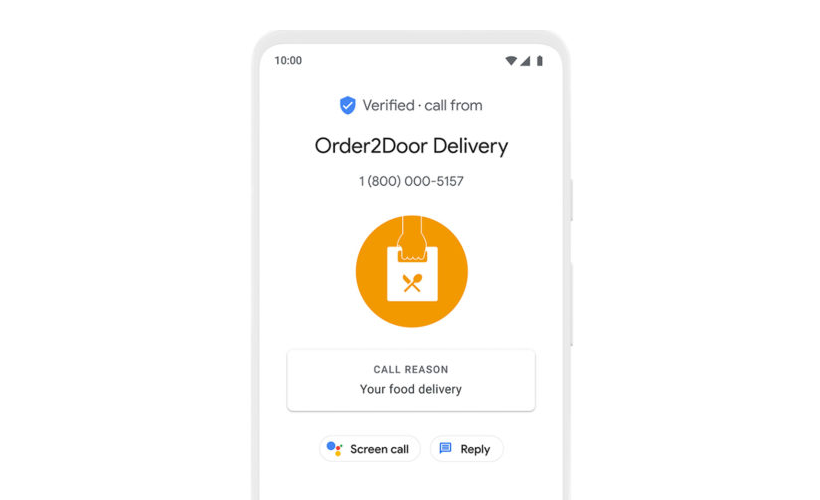 Calling It Safe: Verified Calls, New Service Offered by Google
Playing it safe – despite the reputation this expression has (thank you, brave writers on your sofas, being so hard-edged at, actually, rather safe distance) is not always bad. In some cases, it is actually smart. And one of such cases, when fearing nothing means being stupid, is handling your phone calls. Because in our digital times, going out to the digital woods exposed to any hacker, conman and other such predator species around is not a good idea.
And this doesn't just concern entrepreneurs who have businesses to protect and are in danger of their potential debts growing limitlessly. The same also goes for private individuals as well. It might seem, when looking in the grand scale of things, that regular joes have little to lose in comparison. But the perspective changes when this "little" happens to be everything you have – and more. Those owning not a single business can fall in debt too. And they are increasingly starting to clue in on what might happen if you allow yourself to make unprotected calls or recklessly respond to any stranger making a call to you.
Which, in turn, adds to the difficulties of those who do own a company or two. After all, doing business, by obvious reasons, involves a lot of various calls. There are negotiations with partners, often conducted remotely (even more so these days, what with pandemic going on). There is arranging shipments and meetings (or, again, having those meetings remotely). And then there are calls that could well be the most important for an entrepreneur: the calls to current or potential clients… who are, considering the above concerns, now quite vary of calls from people they don't know, coming from who-knows-where. In other words, hanging up on a company representative offering goods or services is much more popular and widespread than it used to be. And for a good reason: according to 2019's statistics from FTO, the average median loss of those who remained to be trusting, amounted to $1000 over that year. No wonder people prefer to stay on the safe side.
Therefore the new service offered by Google to the companies wishing to get their message across to their prospective clients seems to be very timely indeed. (And, thankfully, you can learn about it not just by phone). It is aptly named "Verified Calls" and it does just exactly that: namely, verifies your call to the other party by showing them your (or / and your company's) name, your business logo, the subject of your call and proof that Google validated your firm as legitimate (yes, there is a special symbol for this, too, also appearing on display). What's even better is that all this is done in a secure way (which is only to be expected, considering that it's Google we're talking about, but still nice to know). To wit, there will be no storing or collecting of any personal data: it is only used for (and during) the identification, and that's that.
And from this time on, this Verified Calls option is going to augment the already-rich of Google phone app's features – though for now, only in US, Spain, Brazil, Mexico and India (but it's just a start). So, Android phone owners among the entrepreneurs who operate from there, rejoice: that's one less concern for you and not a bad news for those who actually do need your goods and businesses, for, as we all know, every Android phone has Google Phone pre-loaded on it. And even if your phone is not of Android variety, all is not lost: as long as you have even one Android device, you can still use this newly-augmented app, because now it can be downloaded not just on phones, but on other gadgets as well.
We can, of course, already hear the voices of sceptics (aren't there always some?) citing all these sayings along the lines of "easier said than done", "smooth on paper", "theory is one thing, but in practice…" and so on. Well, as for those inquisitive (but seemingly forgetful) minds who apparently don't remember that we never affirmatively state things we haven't tested first, we'll have them know that we didn't just read the subject product's ads and press releases. We also had a look at the results of Google piloting the product in question among the wide range of companies and institutions, including banks and food delivery firms. And yes, the number of those who heard the verified calls through grew notably, which, for example, made life a lot easier for the deliverers – it's always nice to know whether the recipient is actually at home when you bring their food or parcel to them.
Of course, it's not the first Verified service by Google: before the calls verification, came that of the SMS, and it proved a success as well. But we must point out that calling is still the most popular – and, therefore, vital – type of remote communication, while still being in the eyes of many (and, again, with a good reason) the most risky one. So Google's extending their verification to phone calls is a very important and potentially game-changing step indeed. And it's hardly surprising that several major partners of Google, such as Neustar, Justcall, Prestus, Five9, Vonage, Aspect Bandwidth and Telecall – have already committed to this project, which is clearly bound to win the trust of more customers and allow for safer and, therefore, more successful trade.
Links
Google "Verified Calls" Coming to More Android Devices [Video]
Video uploaded by LaterClips on September 10, 2020

<!-comments-button-->