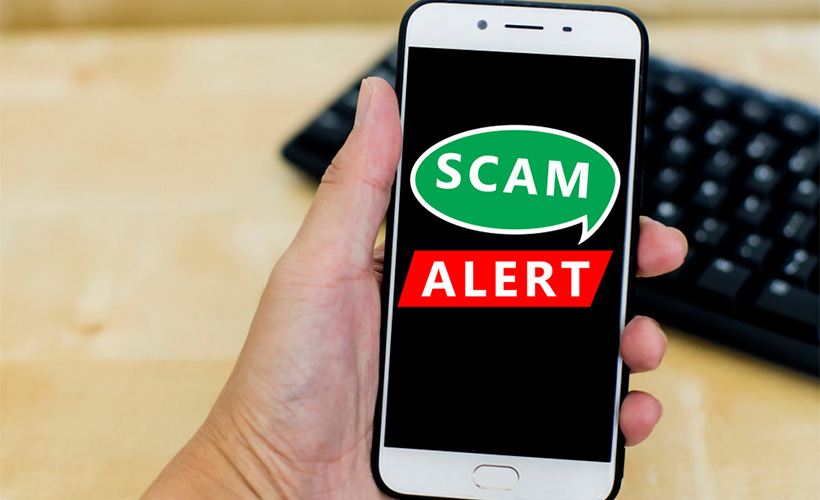 New Scams to Watch Out For in 2021 [Video]
Video uploaded by ThioJoe on January 30, 2021
Fighting the robot: how to protect yourself against the automated scam
We all know (or should) by now how many dangers the digital world holds – and how many bothers, on top of that. But few – if any – potential pitfalls of the tech universe roll both, danger and bother, together in one as perfectly as do now-famous robo calls. In fact, their pestering nature makes them even more of a menace, because in our hurry to get them over with – or simply on impulse – we occasionally shoo them in with all threats they bring about, as opposed to stopping them. And this – as well as their pervasive nature – makes the need to know how to beat this particular danger ever more pressing.
So here are some tips on the matter we hope you'll find useful.
First of all, remember that you are not left fighting completely on your own. If you are a customer of any largest American carrier, you can use their spam-blocking features for free, thanks to the new Traced Act, effective from 2019. It's not a heal-all measure, but it helps.What's even better, Verizon, Sprint etc. also cooperate between themselves in this, using Shaken/Stir blocking method in concert.
Tech giants also contribute into the cause: there is Google's Call Screen that, since the launch of new Android, prevents the suspicious calls from even reaching the ringer (they are automatically redirected to the voice assistant), and Apple, in turn, does the same through the new iOS 13's option, aptly named "Silence Unknown Callers".
Plus, you now can complain about large volumes of text spam by forwarding it to the 7726 number, which will urge the network to look into the matter.
And besides, some carriers offer charged-for protection (which is not overly nice of them, of course, but it's still useful to know, if you can afford the subscription, ranging from $3 to $8 a month). With AT&T, it's Call Protect application that even has a free version against phone spammers and fraudsters, coming with warning labels, unknown callers-barring feature and bespoke block list. And for $4 a month you tailor calling settings to your liking, look up unknown numbers IDs and exercise the reverse lookup. Call Filter by Verizon tells spam from legitimate calls and can filter it, stores all non-legitimate calls in special log, gives you caller IDs, allows you to look up spam and measures its risks. Personal block list is also available. The maximum monthly price (starting from three-services package) is $8, and numbers-reporting is free.
The rest of the four networks are more gracious at the moment: both T-Mobile and Sprint will let you have their respective protection applications – Scam Shield and Call Screener – with no charge. If you are indisposed to install the app, T-Mobile will even switch their Scam Block feature on when you call #662# on your device. Thus you will be able to see callers' IDs, report and block spam calls (also without being bothered by the ringer), and pick your own favourite numbers. As for Sprint, until they fully merge their system with T-Mobiles, they had made the Pro version of Screener, which recognizes and marks / bars suspicious calls, available for free as well,
Then, there's something you can do personally (and a good job, too, because even the big guns can't completely wipe out phone scams anyway).
For starters, the good trusty caution will never get old and isn't that difficult to practice. Just look at the number to begin with: if it's not familiar to you (even while looking local), ignoring is the way to go (and we won't insult your intelligence by telling you what to – not – do if it comes from a blocked list).
If, however, you have responded already, avoid answering "yes" to someone you don't know and don't believe anyone claiming to represent any company (unless it's a scheduled call from them you agreed upon earlier). You can call that company and check afterwards, but normally, legitimate firms don't just call you out of the blue. So, in such cases, disconnect immediately. The same is recommended if the caller turns out to be just a recorded message or if you are requested to enter any number to be "put through" anywhere. All of the above comes down just to one thing; checking the validity of your number, confirmation of which will just encourage more scamming, both from the original scammer and from whoever they will sell your data to.
Also, on top of the aforelisted defence software, you can choose other makers' applications, some of which come free, such as Hiya (installable on Android and iOS alike), made by Call Protec makers (so you know it's not created by amateurs) or Google Voice phone number, allowing you not to use your number for site / service registration, opting for sign-up instead. If you use VoIP, you won't have to pay for expressively named Nomorobo as well (it's $2 monthly otherwise).
Of course, there are flaws to any and every of those methods. Some automated calls can't be stopped legally: non-profit organisations, political campaigners and such are allowed to make them. Conversely, some of the software and tech methods outlined above may turn out effective to a fault and stop the call you actually need (and there isn't yet any way to store it). But, used intelligently and moderately in combination, they can – and will – make any phone owner's life way more easy even now, before the (hopefully) bright future arrives at our doorstep. With or without calling in advance.
Links
<!-comments-button-->