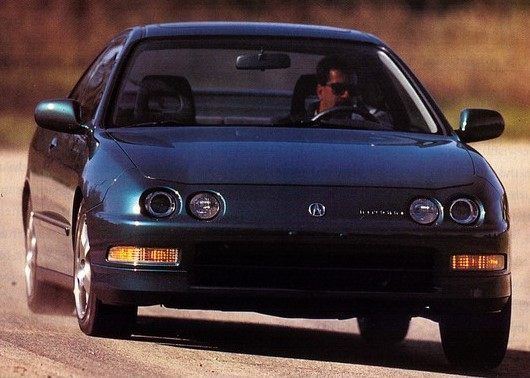 Cars: Buying or leasing? Whether renting an apartment or buying a condo and paying mortgage, the question remains. Some say that a mortgage, in some cases, may cost less than paying rent. The same goes for cars. But whether to buy or to lease a car is a complex decision requiring a lot of thinking. Many factors must be taken into account. Since history tends to repeat itself, the following article describes how the question was resolved in the 1990s and, hopefully, a similar decision-making process still applies today.
Cars: Buying or Leasing
Steer

Your Way T

h

rough

the '90s
Cars are safer and more reliable but prices have made leasing attractive
It may be a cliché to say that you can tell what frame of mind Americans are in, by what kind of cars they're driving, but it's a cliché with good reason. It doesn't take a Ph.D. to notice that the big tail fins and automatic transmissions that cars boasted back in the '50s, reflected a national mood that was pretty upbeat. Or, that when Volkswagen beetles and psychedelic vans commandeered the highways in the '60s, they signaled that the winds were blowing in a different direction.
What now, then? The '80s was a decade in which the president insisted it was morning in America again, yet the rich folk all seemed to drive German-born BMWs and Mercedes-Benzes, and those who weren't made the Honda Accord America's number-one-selling car, are now an automotive memory. But their legacy lives on in minivans, antilock brakes, and customer satisfaction surveys that hold all car makers to Japanese standards of quality.
The face of the '90s has several significant new wrinkles, however. Leasing rather than buying has become increasingly commonplace, as the average purchase price of a new car pushed past $20,000 in 1994. Fancy sports-utility vehicles with four-wheel drive are crowding out luxury car sales, as Baby Boomers gravitate to transportation that will allow them to ferry a car pool or cross a mountain without having to scrimp on leather upholstery or audiophile compact disk systems. Japanese and German car sales have also showed significantly, as the quality of American autos has become more competitive and sharp swings in foreign exchange rates have made products made in Japan and Germany more expensive for American consumers.
All these trends are likely to become even more pronounced, before inevitably giving way to new consumer patterns. Take auto leasing, which has been the car industry's way of keeping monthly auto payments affordable, even though the average sales prices of a new car has risen from about $14,000 five years ago to just over $20,000 at the end of 1994. According to CNW Marketing/Research, a Bandow, Ore., firm that follows the auto business, one in four new car sales in 1994 were financed by leases, but in 1998, that will reach two of every five cars sold.
For those who would rather own than lease a car, leasing may still have created a benefit for them. That's because the industry's dependence on two- and three-year leases to move their wheels in recent times, has created excellent opportunities for used car buying; there will be a huge pool of well-maintained late-model cars whose leases have expired coming onto the used car market in the next two years. With all that supply on hand, used car buyers should find the prices attractive.
Sport-utility vehicle shoppers, who sometimes have had to pay premiums of several thousand dollars in order to obtain an upscale four-wheel drive vehicle in the face of dealer shortages in the past, should find lots more choice and better prices in the future. Instead of standing by, while American makers of sports-utility vehicles such as the Ford Explorer, Jeep Grand Cherokee, and Chevrolet Blazer take a deep bite out of their luxury car sales, everyone from Mercedes-Benz and BMW to Toyota and Honda are searching for ways to compete in the sports-utility field. Christopher Cedergren, a leading industry analyst at AutoPacific Group, predicts that sales of compact sport-utility vehicles will increase almost 40 percent by 1996, while luxury car sales will grow no more than a third of that.
THE QUALITY LEADERS
To research, firm J. D. Power and Associates in 1994 asked more than 44,000 owners of new cars and light trucks to evaluate their autos 90 days after they had purchased them. The average number of new car problems per 100 vehicles was 110 in 1994, compared with 107 in 1993. For light trucks, the average number of reported problems was 126, compared with 129 in 1993.
THE BEST-MADE CARS FOR THE PRICE
Under $12,000 – Toyota Tercel.
$12,001 – $17,000 – Geo Prizm.
$17,001 – $22,000 Mercury Grand Marquis.
$22,001 – $29,000 – Buick Park Avenue.
$29,000 – higher – Lexus LS 400.
Acura Integra GS-R 1994. Source of the photograph: Car and Driver

<!-comments-button-->