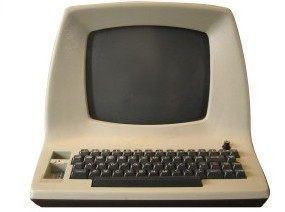 Do you remember CD-ROM? Once upon a time it was the best way to access multimedia. Few people use them today, but in the past they were an innovation. The following text shows how people used to upgrade their computers to a multimedia machine. Needless to say, nowadays the upgrade is no longer required given the capacity of most computers to play videos and songs.
CD-ROM: The Sound and the Fury
CD-ROM: With some extra hardware, you can make your PC act like an arcade.
Once you've had your computer for a while, the novelty of word processing, electronic text programs, and spreadsheets begins to wear off. You'll start leafing through computer magazines, reading reviews of interactive CD-ROM packages, and soon you'll be spending Saturdays test-driving multimedia applications at the local computer store. Then, you'll know: it's time to get a multimedia machine.
Luckily, you don't need to buy a new computer to get it (through many computers sold today come standard with CD-ROMs and other multimedia essentials). You can buy a multimedia upgrade kit for $500 or less. Here, the editors of Family PC magazine explain how to pick one.
What to Look For
A multimedia upgrade kit contains a CD-ROM drive, sound card, speakers, and software that turns your computer into a multimedia marvel. CD-ROM disks are the natural media for multimedia software; they can handle the massive amounts of sound and image data that make up multimedia applications. If you don't have a speedy drive, the images on CD-ROMs will move sluggishly on your screen; make sure your kit includes at least a double-speed CD-ROM drive. Quad-speed drives are emerging as the new industry standard. But few current CD-ROM programs exploit the faster drives' ability to deliver smoother video.
The sound card enables your computer to play back speech, music, and sound effects, and also provides the connector and circuitry for hooking up the CD-Rom drive to your computer; it fits into an expansion slot inside your CPU. Insist on a 16-bit, Sound Blaster-compatible card. As with stereos, the speakers that come with the upgrade kits range from the amazing to the abysmal.
Make sure that your kit meets with the MRC-2 standard. This standard is set by an independent body of multimedia publishers called the multimedia PC Marketing Council, who decide which products are and aren't acceptable. You may run, across kits that advertise MPC 1 approval; this standard was set in 1991 and is now out of date.
Doing it yourself
Beware: All multimedia upgrade kits promise do-it-yourself, easy installation. But if you're not the type who enjoys tinkering under the hood of your car, installing an upgrade kit can be a nightmare. Our advice: have the kit installed professionally.
Some dealers offer free installation when you buy a kit, they'll charge extra for the kit itself. Other dealers charge an installation fee, usually between $20 and $50, if you buy the kit from their store – about $70 if you bought it elsewhere.
If you insist on doing it yourself, here are a few hints:
Watch out for static electricity. As you shuffle across the carpet of your den, you can build up a static electrical charge in excess of 10,000 volts – more than enough to fry the brains of your computer. Before you touch any of the components of the upgrade kit, ground yourself by touching the metal chassis of your computer and its power supply; this will discharge any static electrical build-up. Also, handle all cards by their plastic edges to avoid touching any of the metal parts or exposed circuits.

Read the instruction manual thoroughly before you get started.

Find the technical support number of the manufacturer, and note when you can call. Don't attempt installation while support is unavailable, or you could run into serious snags and have nowhere to turn.
­See also:

<!-comments-button-->