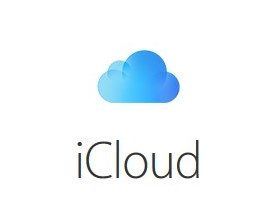 Top Free Storage Online Services
If you are looking for free storage, you can find several options to suit your needs. Storage options are provided by such giants as Apple, Microsoft, Google, and many relatively small companies which use free cloud storage to engage more users and make them pay more for additional volumes and services. However, you should be very careful choosing the storage, as offers change often.
Here is our list of free storage services, but don't hesitate to ask other people before you chose:
ADrive.com: 50GB of online cloud storage, for free. It includes additional features to backup, share, edit, and access your data from anywhere you have internet access. They use an advertiser-supported platform, so you get a lot of storage space, but a lot of ads too. Its business and enterprise account offers encryption and multi-user access.
Apple iCloud Drive: It comes with 5GB of free storage. In fact, iCloud is meant for Apple users, but there is also an iCloud app for Windows. Android users would have to use a third-party app to access their iCloud storage.
Box.com: Box offers 10GB for free for its basic, single-user plan. It comes, with a 250MB file upload size limit.
Copy.com by Barracuda: 15GB of basic free cloud storage for one user. No maximum file size limit
Cubby: Cubby offers 5GB of free cloud storage. There are personal and business plans that come with additional security and sharing capabilities.
Dropbox: 2GB of free storage. Dropbox is one of the most popular cloud storage products.
DumpTruck (https://goldenfrog.com): 5GB of free storage, but users can get up to 21GB by referring friends to Dump Truck. There are many plan options.
Google Drive: It offers 15GB of free storage. However, any data associated with your Google email account counts towards your Drive storage limit. Small photos are stored for free in Google, but those larger than 2048×2048 count towards your storage.
HiDrive (https://www.free-hidrive.com): 5GB of free storage. Different plans for more volumes.
Hive (https://www.hive.im/#pricing): Unlimited free storage. The platform is ad-supported. Users must pay for HD stream sharing and customers can only share with other Hive users.
iDrive: It offers 5GB of free storage. You can get additional storage by referring friends.
Mega (https://mega.nz): 50GB of free storage. They don't store users' passwords, which means that if you lose your password, Mega can't help you recover it.
Microsoft OneDrive (https://onedrive.live.com): It offers 15GB of free storage. They offer other goodies too, including an extra 15GB of storage when you backup your camera roll to OneDrive. Users get an extra 5GB by referring up to ten friends.
pCloud: 10 GB of free storage when you sign up. Additional 10GB if you invite friends to the service.
SpiderOak: 2GB of free storage (no credit cards, no obligation). The service encrypts customer data and does not store it in plain text.
StreamNation: 20GB free storage, no credit cards. It stores photos, videos, and long-form movies. Paid accounts give offline access to the media, so you can watch it on an airplane, for example. Users may have to refer friends or follow the company on social media sites to get more volume.
Syncplicity: 10 GB of free storage. Other interesting business-oriented plans are also available.
­See also:

<!-comments-button-->