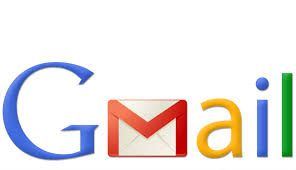 Awesome Gmail Features You Probably Don't Use
Google Gmail has many interesting features people, as well as advanced setting that people usually don't use. So, in order to improve the performance of your Gmail, we thought we would bring these options to light:
Customizable e-mail address – periods: Did you know that your Gmail account actually comes with numerous email addresses? Indeed, you can add a period anywhere within your username to make a unique address — changing bigfish@gmail.com to big.fish@gmail.com or b.i.g.f.i.sh@gmail.com. All messages sent to anyone of these addresses will end up in your Inbox.
Customizable e-mail addresses, + sign: You can add a plus sign after your user name. You can then put anything you want after the plus sign. For example, your bigfish@gmail.com address doesn't change if it acquires this form: bigfish+igotoffer@gmail.com, or bigfish+mac@gmail.com, and so on.
Googlemail.com: You can swap gmail.com out for googlemail.com (bigfish@gmail.com and bigfish@googlemail.com are the same address as the domains gmail and googlemail are interchangeable for all accounts.)
Gmail labels: Labels can help you stay organized and save time as well. You can apply as many labels as you want to a single email. For instance, one email could have the label Bills as well as the label Accounting. You can customize your labels and select which of them is displayed in the main sidebar as well as which one shows up within the in-message, etc.
Gmail filters: Within Gmail's settings, you can set up advanced rules for processing incoming messages. For example, you could tell the system to automatically apply specific labels based on a message's subject line or sender. Gmail can also automatically archive certain messages, so that you'll never see them; but, you'll be able to find them if you need it. The customizable addresses (using periods or plus sign) can come in very handy here, as you might give out a unique address to a specific person.
Google Tasks: You can open up the Gmail Tasks interface from your main inbox view. Just press G, then K. You can also click the word Gmail at the top left of the screen to access a drop-down menu with the same options. By pressing Shift-T, or by selecting Add to Tasks in the More menu, you can add tasks directly to your list from emails while viewing a message.
Priority Inbox: A Gmail feature called Priority Inbox uses a variety of variables to determine what incoming messages are important to you; it then separates them out from the less pertinent stuff. It even learns over time by responding to your habits and taking the hint when you manually adjust something that it has sorted for you.
Enable Keyboard Shortcuts: Gmail has a host of keyboard shortcuts that let you quickly navigate through your messages. You can press R to reply to a message, or C to compose a new message. To enable keyboard shortcuts, just activate the option in your Gmail settings. You can even change the shortcuts by using the Custom Keyboard Shortcuts option in the Gmail Labs Settings.
Canned Responses: Canned Responses feature allows you to create templates and then insert them into new messages with a couple of clicks. Just go into the Gmail Labs Settings and enable the Canned Responses option. When you compose a message, click the arrow at the bottom of the window, and select Canned Responses.
Gmail's Preview Pane: This feature is enabled within the Gmail Labs settings. It splits your inbox in half. It leaves the message list on the left and puts a viewing window on the right. An icon at the top of the screen lets you toggle the viewing window on or off and also provides an option to switch to a horizontal setup, if you'd prefer.
Embedded content: In order to view links and attachments right within your inbox, without ever leaving the message in which they are mentioned, go to Gmail Labs Settings and look for all the features with "In Mail" in their titles. You'll find options to activate in-message viewing of documents, spreadsheets, presentations, maps, Google Voice voicemails, and photos from Flickr and Picasa.
Mute: This feature kills mass-recipient threads. The next time you get a message with multiple recipients, click the More button at the top of the screen and select Mute. Gmail keeps the message archived and out of your inbox, even as new responses trickle in, unless something changes in the thread and a message arrives addressed only to you.
­See also:

<!-comments-button-->