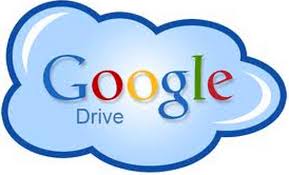 Google Tips to Get the Most from Google Drive
Google Drive Tips: Google Drive is a cloud-based storage service that ties numerous Google services together. Here are ten ways to help you get the most from Google Drive's features.
Google Drive tips:
Go offline: With a quick setup, you can view and edit your documents even when you are not connected to the internet. You need to be using Google Chrome browser to do this. First, open Chrome, and install the official Drive app. Next, go to drive.google.com, find the left-hand menu, and click More. Then, select Offline. Finally, click the button to enable offline access for your computer. If you use a Chromebook, offline access is automatically activated by default.
Enable full Drive-to-PC syncing: Adding Drive to your hard drive will allow you to access any files you've stored in Google Drive on your device. You will be able to easily drag and drop files between Drive and your computer. Install the Google Drive sync program for your Windows or Mac system. You will then be able to select a local folder which serves as a two-way sync spot between Drive and your PC.
Use Syncdocs: Files created in Google Docs can't be opened with a word processor like Microsoft Word or Open Office. Syncdocs creates a two-way sync between your Drive account and a local folder. It converts Docs files into Word or Open Office format. Syncdocs can convert Word files into Docs format when uploading. It's free in a limited version.
Drag and drop files: You can drag a file directly from your computer onto the Drive website. Drive will put it into your storage, and no further steps are required.
Insert images easily: When editing a Google Docs document, you can drag the image from your computer into the Google Docs document. You will then be able to move or resize it.
Add a link easily: To add a link into a document press Ctrl-K, or use the toolbar at the top of the screen, and type text into the box that appears. Google will automatically start searching the Web as you type. It gives you a drop-down list of URLs from which you can select a link.
Keep track of changes: To look at a list of edits made to any document and revert back to an older version, open Docs' Revision History feature by going to the File menu, or by pressing Ctrl-Alt-Shift-G.
Take some shortcuts: Hold Ctrl and press the forward-slash key to find a complete list of keyboard shortcuts on Google Drive.
Full screen: Full screen command is located under Docs' View menu. You will see only your actual document body. To return to a regular view, just use the Esc key.
Coloring your folders: You can color-code Google Drive folders. Just right-click on any folder in your Drive and select the Change color command. Changing colors will help you organize your work.
Start sharing: You can invite other users to collaborate on a document with you, giving them permissions at different levels.
Sending e-mail: You can email a file directly from Docs in the format of your choice. Right-click on the file you want to send from Google Drive, or look in the File menu while editing a document.
­See also:
Apple Encyclopedia: all information about products, electronic devices, operating systems and apps from iGotOffer experts.
<!-comments-button-->