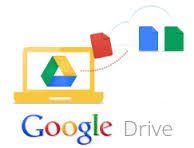 Five Most Popular Apps for Google Drive

There are a number of apps that work with Google Drive and are compatible with all supported browsers. These applications are available from the Chrome Web Store. Some of them are first-party, such as Google Docs, Sheets and Slides. They can be used to view, edit and create files in various formats, manage projects, edit images and videos, fax and sign documents, create flowcharts and much more. Some of the Drive apps work offline, although only on Google Chrome and Chrome OS.
To use an app, you must sign into the Chrome Web Store. All of the third-party apps are free to install. Most Drive apps have the permission to access users' files outside of Google Drive. Files in many formats can be handled through third-party apps. The Google Drive apps for Android and iOS can use apps installed on the device to open unsupported file types.
According to Wikipedia, the Google Drive app on Android and iOS supported editing of documents and spreadsheets until April 2014, when the capability was moved to the standalone apps for Docs, Sheets and Slides. The Google Drive app on Android allows users to take a photo of a document, sign, or other text, and use Optical Character Recognition to convert to text that can be edited.
The Safari browser on iPhone allows you to view documents, spreadsheets, and presentations, and edit and create Google Docs documents and spreadsheets. Most other mobile devices can also view and edit Google Docs documents and spreadsheets using a mobile browser. PDF files can be viewed but not edited. According to Wikipedia, in October, 2014, Google Drive for Android was updated with a Material Design facelift, improved search, the ability to add a custom message while sharing a file, and a new PDF viewer.
These are some of the apps that use Google Drive, letting you open files right from Drive on the Web.
PicMonkey: It's free to use, although some of the advanced effects, fonts, and filters (and the removal of the ads) require a subscription. PicMonkey offers a great selection of tools and options. It makes photo editing fun, from changing the colors and the exposure, to dropping in text and shapes. Some professional-level filters and touch up tools are included. Once PicMonkey is installed in Chrome, it appears as an option when you open an image from Google Drive.
WeVideo: With this app you can edit videos, chop and change scenes, drop in titles and music, etc. WeVideo is free but offers an upgrade plan.
Draw.io: You can add a diagram builder with Draw.io. It offers a simple interface, but it's capable of some impressively complex results. The app is free, as its developers sell the underlying technologies to corporate customers.
Obvibase: Your databases are saved on Obvibase's servers, but you can attach files directly from Google Drive (or Dropbox) and export CSV files as necessary. The basic edition of Obvibase is free.
Audio Cutter: Audio Cutter lets you open tracks from your Google Drive and save them back there afterwards, concentrating on just one job—chopping down the audio file of your choice to a desired length. If you open a video file, Audio Cutter can isolate its soundtrack which is then ready to edit. This app is capable of handling pretty much any audio or video format. There's also the option to add fades at the start or end of your track for a slightly more professional feel.
­See also:

<!-comments-button-->