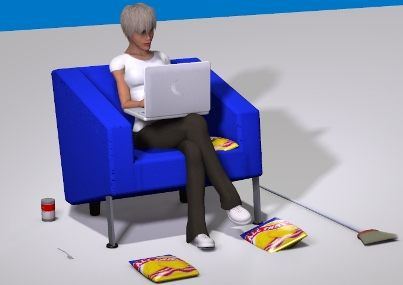 Internet Linguistics
The English linguist, David Crystal, came up with the term "Internet linguistics". There are four main paradigms to study Internet linguistics: educational, sociolinguistics, stylistics and applied.
Educational:
The widespread use of abbreviations and acronyms on the Internet and texts may have detrimental effects on grammar and the way we communicate. Many people believe that poor grammar in chats or via text messages leads to bad grammar in general. Interestingly, such need not be the case, and at least one study found that students who engaged in texting actually had a richer vocabulary than those who did not. So, instead of leading to mistakes in writing, new technologies may in fact provide cognitive stimulation conducive to learning. Interestingly, many abbreviations significantly predate texting. For example, IOU (used for I owe you) was first recorded in 1618.
Sociolinguistics:
Sociolinguists look at how society views the effect of the Internet on language. The sociolinguistics of the Internet may be explored through five different themes: multilingualism, language change, conversation discourse, stylistic diffusion, and both metalanguage and folk linguistics.
Stylistics:
The style of the written language has changed since the invention of the Internet. For instance, the font can be changed in color, size, italics or bold and so on… Also, it is now possible to start a new thread and have people respond within minutes. Even more fascinating, is that people from across the world can respond to one's thoughts expressed in a chat room or forum. Such interconnectedness was unthinkable before the advent of the Web and thus presents language with a full new set of options. Indeed, creativity has been unleashed!
Applied:
The applied perspective looks at how language is transformed and preserved, thanks to the Internet. The way we communicate has been transformed with email, chat rooms and video calling services, such as Skype. Now, people from around the world can interact live! Such connectedness may also serve as language revitalization. To illustrate, many classes now teach email writing for students, in order to have experience with different styles of writing.

­

See also

<!-comments-button-->