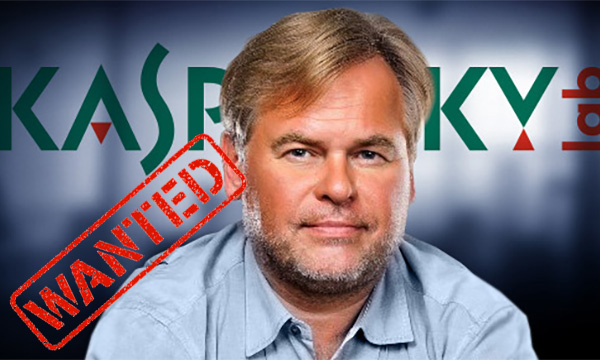 Kaspersky Internet Security 2017 Review [Video]
Video uploaded by The PC Security Channel on August 19, 2016
Kaspersky Lab: Eugene Kaspersky Says, NSA Leak was "Accidental"
Eugene Kaspersky, the CEO of the Kaspersky Lab, was accused of espionage for the KGB/FSB and now says the NSA leak was 'accidental'. Yet he had a hard time explaining why it took his experts so long to straighten things out. Here's the official communique.
It's redundant with tech details, so let me put it in simpler terms for you. That's how it all happened according to Eugenee Kaspersky and his collegues.
An NSA employee was working with some classified materials and took them home for convenience. The said employee happened to have no MS Office on his home machine. So he downloaded a pirated copy of the software, turned off his AV and ran the keygen to get an illegal key. He must have had a really bad luck that day because the keygen contained a malware that crippled the system. So the NSA man ran the Kaspersky Antivirus afterwards to get rid of it. Are you still with me? Ok. The antivirus from Kaspersky got a cloud protection feature. It downloads the infected files to the company servers for analysis. Security experts analyze the malware and develop a protection or deletion tool. It's a normal practice. Mr. Kaspersky explained that the classified materials were among the infested files the antivirus uploaded to the servers. He also added that his company deleted the files as soon as they were identified as the secret ones and that they have never been shown to any third party.
Many security experts think this explanation to be plausible. For instance, the senior cyber intelligence consultant & product owner from FSecure.
So, uhm, Kaspersky's version of how the NSA lost their malware is 1st one that actually makes sense. & I have a hard time figuring out where was the part Kaspersky turned the product into an FSB espionage tool rather than an NSA employee doing dumb things https://t.co/DMXcR7fZ26 https://t.co/6g0xIcmpWp

— Artturi Lehtiö (@lehtior2) October 25, 2017
Let me see if I got that right.

1) NSA employee takes classified material home for convenience. 1/x

— Vess (@VessOnSecurity) October 25, 2017
By the way, how did he do it? In this moment I pictured something going along the lines of this:
Did he copy them to a USB flash drive? Do they allow flash drives around the office? So be it, but what I struggle with believing is the part about the pirated software. I am not alone in this thinking either, Jake Williams from Rendition InfoSec in Georgia tweeted:
The only way this gets any more surreal is if we find out he was using pirated Visual Studio to build the NSA malware https://t.co/4zvH2z4D8m

— Jake Williams (@MalwareJake) October 25, 2017
It is surreal. Are the NSA employees so underpaid that they can't afford a legal copy of MS Office? Come on now, I am not buying this! You truly have to be an idiot to run a pirated copy nowadays. I guess if you live in a third world country, it may be a possibility then, but definitely doesn't make sense when you work for the NSA of the U.S.
Let's get back to Eugene Kaspersky and his company. I can't help but wonder why it took him so long to give a public explanation for all of this, if this story is true. Especially when he avoided the question for so long. Mr. Kaspersky just kept mumbling that he could not answer, anytime he was approached with any questions about this. Saying he could not talk about it and the fact that no third party saw the leaks were probably the only truths that came out of his mouth. Why? Because there is no third party in their business: Kaspersky Lab is the FSB department.
I don't think our authorities should buy this story, despite how plausible it may seem. Even if by any chance it is the truth, they should update NSA's security system. But I guess the explanation suggested by Mr. Kaspersky is what the spies call 'a legend'. A legend is a faked bio or story that is employed to back up a false identity or to disguise a spying activity. A legend has to look plausible and accurate, every part of it should fall in place nicely. It is basically impossible to destroy a legend unless you have concrete evidence. And I'm sure that the NSA will find such evidence eventually, but for now I advise everyone to delete the Kaspersky Antivirus, and use another antivirus program just to be safe.
Links
<!-comments-button-->