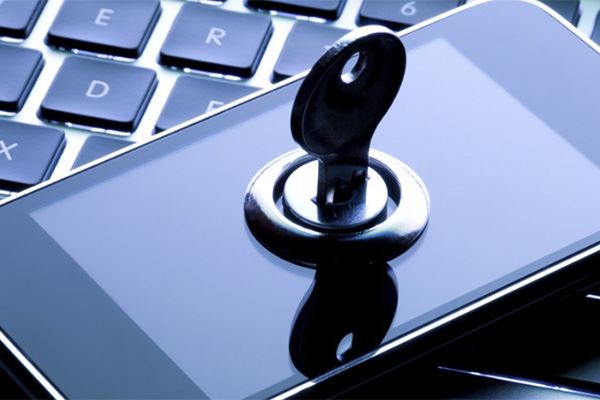 Protect Your Phone From Cyber Attacks
A fascinating, if frightening, poll from the Pew Research Center indicates that most Americans have experienced some form of data theft.
Surveys also show that more of us are using smartphones for banking and other sensitive transactions, which makes us more vulnerable to cyber attack.
And yet most of us don't take simple cyber-security precautions that could help keep our personal information, like account password, social security numbers and GPS location, more secure.
So, what measures can smartphone users take to keep their data safe? Fortunately, there's plenty you can do, and most of these strategies do not require technical know-how.
1. Activate remote wipe.
If you lose your smartphone or think it could be stolen, use your remote wipe feature to remove all data from your device.
How to set up remote wipe for iPhone and Android.
2. Don't use third-party apps.
With the iTunes store, Apple has created a closed ecosystem and they are very strict about not letting you install third-party apps. Android users who insist on using third-party apps should research them first to make sure they're not malicious.
3. Always update your operating system.
When developers identify bugs or other vulnerabilities in the operating system, they send out an updated version that will be more likely to protect your device. However, if you avoid operating system updates, then your data will be less secure and could easily be compromised.
If you want to switch to a newer, safer model sell your used phone online with iGotOffer.
4. Don't open suspicious emails and links, and if you, first confirm that they are authentic.
Cybercriminals are known for sending out fake texts and emails designed to fool you into giving them your personal data. Be sure not to open attachments unless you can confirm the source. If it seems suspicious, it probably is.
5. Don't pay your bills at Starbucks.
It might be your second office, your home away from home, but whatever you do, avoid making transactions when using public wifi, as you are putting your personal and financial data at great risk. Anyone in the vicinity can snoop on what you're doing!
If you are concerned it could happen to you, protect your data by using a VPN tool such as CyberGhost or TunnelBear.
**
No doubt wireless technology has made our lives more productive and connected. We don't even need to go into a bank anymore, which is incredible when you stop to consider it. But the price of convenience is that we are at greater risk than ever before of having our personal and financial data stolen and used against us.
The answer is not to stop using our wireless phones – like that's going to happen! Just use common sense and always be vigilant in guarding your data.
Links
"60 Minutes" shows how easily your phone can be hacked [Video]
Video uploaded by CBS This Morning on April 15, 2016

<!-comments-button-->