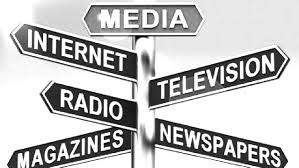 What is Traditional Media
Media: The importance of the media in our everyday lives is now greater than ever. With the rise of the Internet, the traditional forms of reaching an audience, mostly newspapers, books, radio and television, have been joined by new sources of media and devices.
Today, the world is interconnected and our computers and phones allow us to reach more people than ever before. We can spread information quicker and more efficiently than any other point in our history.
Traditional media doesn't exist anymore. It has changed drastically in recent years with the introduction of social networks, blogs, citizen journalism and user interest websites.
Managing the media has become even more crucial in our lives today. Imagine that you have developed an innovative service that corresponds to the needs of the market, but you can't reach your potential clients. You will need to develop an optimal promotion strategy if you even hope to expand your client network. To do that, you will have to put your skills, experiences, as well as your iPhone to good use!
Radio programs, TV, paper magazines and newspapers have been called "credible media" because it is still to place to go if you want to advertise or become well known.
Before connecting your phone and calling your potential client, you should ask yourself a few questions first:
Do I know what my story is before I contact a person? (People are interested in listening to you if you have a story to tell them. Come up with a clear reason why you are selling the service or item, and then tell a little background story about why or how you developed the product.)
Am I speaking to the right person? The person who answered might simply be an intern who has no power whatsoever, who was put on the phone to prevent you from getting to the person you actually need to sell your story to. Always be nice and figure out the best person to speak to;
Do I sound confident? Communicating to someone new can be unnerving, but remember that if you have confidence in yourself, so will the people who are listening to you;
Try to give the impression that your vis-à-vis knows, or at least should know who you are already. (Be careful that you remain polite so as not to come off as arrogant.)
Focus on your idea, stick to the story and be sure to not over talk. If you ramble about the needs of your family and different subjects, you might confuse the person you are talking to;
Present yourself as someone who is worth putting in the other person's contact book;
Never embellish your words too much (Don't lie!), because you will get caught and your credibility will be blown.
­See also:
Apple Encyclopedia: all information about products, electronic devices, operating systems and apps from iGotOffer.com experts.
iGotOffer.com: the best place to sell used iPhone online. Top cash guaranteed. Free quote and free shipping. BBB A+ rated business.
"We have two ears, and one month so that we can listen twice as much as we speak". (Epictetus, a Greek philosopher, circa A.D.100)

<!-comments-button-->