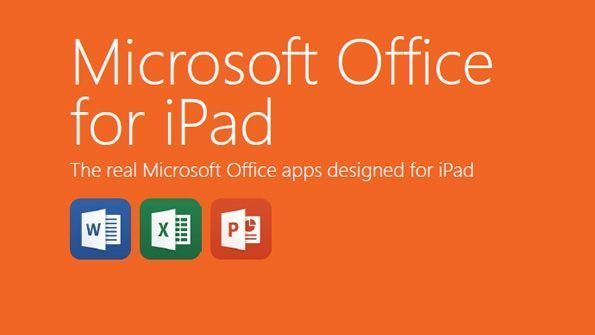 Microsoft Office For iPad and iPhone
In November 2014, Microsoft updated Office apps for iPad and iPhone, making some features of Office more functional for users in its new versions. Microsoft has released updated versions of Word, Excel, and PowerPoint apps, which are now available in the Apple App Store. Word for iPhone, Excel for iPhone, and PowerPoint for iPhone are available separately.
Before the release of the new versions, Office for iPad users could work with documents using PowerPoint. To do this, they were not required to have an Office 365 subscription. They could open, copy and paste documents, or share them via attachments. However, to create new documents, edit and format their texts, as well as to save to OneDrive or SharePoint, users had to pay for an Office 365 subscription.
Microsoft has now made Office easier to use. Individual users are able to do more advanced editing of Office content without an Office 365 Home or Personal subscription.
Business users will still need Office 365 to use Excel pivot tables, PowerPoint presenter mode, and to customize the design and color. Anyone who wants the unlimited OneDrive storage will still have to subscribe to Office 365.
For those users who subscribed only to use core editing and didn't want advanced editing and document creation, Microsoft now offers a pro-rated Office 365 refund. The new Office for iPad and Office for iPhone apps are currently available in about 30 languages in 140 countries. The apps require an iPad or iPhone running iOS 7.0 or later.
Microsoft has also dismantled the Office Mobile hub experience and replaced it with new Word, Excel, and PowerPoint apps for iPhone. These apps have functional parity with the iPad versions, though the user interface is different.
On the iPhone, Microsoft has added a couple of new views meant to make navigating and editing Office documents easier. There's a "Reflow" view for Word that eliminates the need for panning and scanning, and enlarges documents to fit on the phone screen. There's a similar "Full Screen" view in Excel for iPhone, but these views won't be part of the iPad Office apps.
See also:
iGotOffer Encyclopedia: all information about Apple products, electronic devices, operating systems and apps.
Getting ready to buy a new gadget? Sell my used iPad online. Free shipping. Top cash guaranteed. BBB A+ rated business.
<!-comments-button-->