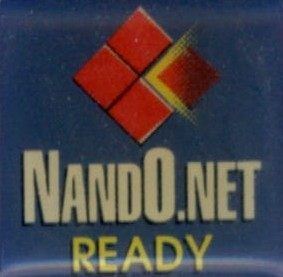 The Best Rated Online News Sources
Extra! Extra!Read All About It
All the news that's fit to appear on your computer screen, an old text which was first published in 1994, when only 50 newspapers were online!
Some 50 newspapers already are online, and untold online magazines, web sites, and bulletin board serve up a smorgasboard of news. To get your cybernews, you've got to sign up for the online service that carries it – or, if the newspaper of your choice is on the Internet, you've got to get an Internet account and sign up for "delivery" online. Many of the newspapers on online services charge a few dollars per hour, while those on the Internet charge a flat rate. Rosalind Resnick, editor and publisher of Interactive Publishing Alert, a monthly newsletter that tracks trends and developments in electronic newspaper and magazine publishing, picks the best of online newspaper offerings.
Access Atlanta: A joint venture of Prodigy and the Atlanta Constitution-Journal, Access Atlanta wants to be your hometown paper in cyberspace. You'll find news from lists of births, deaths, home sales, and day care centers to the length of the tour at the CNN Center. Click a a yellow square on a subway map and find out what's happening at Peachtree Center; page through a transportation index to find the fastest route there.
Price: $6.95 a months, $4.95 for Prodigy members.
@Times: The New York Times' joint venture with America Online is an electronic version of the paper's popular Arts and leisure section. Rather than reproduce the entire paper online, the Times has created a world-class entertainment guide to help both New Yorkers and out-of-town visitors plan their nights and weekends in the Big Apple. Thanks to its interactive format, @times gives Times fans much much more than they can get in the daily paper – and far more easily. @times's message boards let readers swap notes on everything from The Flintstones to books on the Times' Best Seller lists. There is also a searchable archive of current and past Times reviews.
Price: Free to America Online subscribers.
Nando.net: The Raleigh News and Observer's NandO.net is the most ambitious Internet newspaper published so far. Besides daily news, NandO.net readers get the full text of U.S. Supreme Court decisions, plus advance access to the paper's classified ads, a legislative billtracking system, and unlimited use of the Internet.
Price: $15 per month for users with Internet accounts, $30 for newspaper and Internet access.
­See also:
Apple Encyclopedia: all information about company, products, electronic devices, operating systems and apps.
<!-comments-button-->