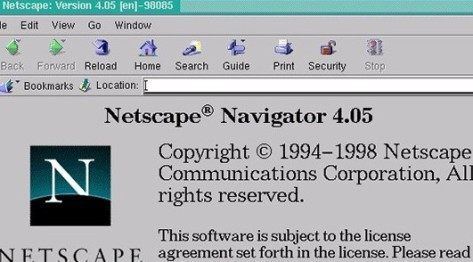 Top Shopping Online Sites
Today, the infinitely many opportunities to buy a computer have rendered shopping for a computer an easier task. However, in the 90s, this feat could pretty much only be accomplished using advice on how and where to buy a computer. Interestingly, the Apple Store today is very popular, but once upon a time retail stores were the most expensive and least comprehensive of all computer sellers. The following text goes over the best places to shop for a computer in the 90s.
Shopping online is very popular. In fact, most brick and mortar stores now also have online stores. Shopping online is somewhat like ordering from a catalog. Of course, not everything can or should be bought online, but the convenience of such shops being open 24/7 adds to their appeal. The following text describes shopping online as it was seen in the mid-90s, an historical perspective on the infancy of online shops.
Where to find the good stuff about shopping…
Behold the newest malls. All the commercial online services now offer 24-hour keyboard shopping. And the Internet is full of shopping opportunities, too – if know where to look. Shopping online is like ordering from a catalog – sort of. Some stories show their wares with photographs, or (more often) with cartoon-style graphics, but in general, products are described in text-only lists. More companies are just testing the venue to see what kind of profits online shopping will yield. In other words, don't expect to see all your favorite garments from the Spiegel catalog when you enter its cyber-boutique. And, as yet, there is no way to ask real-time questions about availability, sizes, and colors. You can post e-mail questions to a sales representative, but don't expect an instant response. What's safe to buy online? Generally, anything you'd feel comfortable ordering from a catalog or gift service. That is, items like flowers, books. CDs, and gift foods are reliable, but you may want to think twice before you order a refrigerator. Once you find what you want, ordering is generally fairly easy. The good thing about electronic malls: They're always open.
Prodigy
All the tried-and-true brand names – Sears, J.C. Penney, Lands End, Spiegel – as well as the Home Shopping Network are available, and it's probably the easiest online mall to navigate. Prodigy's online mall sends you e-mail receipts to confirm that your package has been ordered and shipped out – a nice touch and an efficient, paperless way to keep track of purchases.
Gift Reminder and Gift Sender services are handy for the forgetful gift-giver. Enter up to 50 events (such as birthdays and holidays) and their dates, and Gift Reminder will e-mail you in advance to prompt you to buy. Gift Sender is a sampler of 400 gift ideas, from choice-cut meats to teddy bears.
Some best buys recommended by Computer Life: Sheets, towels, and sundry household items at Sears and J.C.Penney.
CompuServe
With J.C. Penney, Sears and Lands End, as well as Gift Sender, the gift-finding/shipping service, CompuServe's electronic mall (called simply, Electronic Mall) has 170 merchants and a broader variety of merchandise than Prodigy, but its interface is not as attractive. There are precious few pretty pictures, and shopping consists mainly of reading lists. Even so, CompuServe's selection is the broadest and most sophisticated of the online shopping bazaars. CompuServe also offers a convenience. That Prodigy does not: It stores your credit card information for future purchases, so you don't have to type it out every time you order something.
Top items: Artsy gifts from the Metropolitan Museum of Art and tasty meats and condiments from Omaha Steaks.
America Online
Talk about mark-up inflation: Where Prodigy and CompuServe stop charging you for connect time the minute you enter the mail, AOL keeps the meter running.
AOL's chief draw is Shopper's Advantage, a name-brand-for-cheap warehouse offering 250,000 products. Penny Wise is a convenient place to order office supplies, but you'll get an even better selection and savings by dialing up the company's own toll-free bulletin board service (BBS). AOL also recently opened the Global Plaza, which contains all the goods from the Home Shopping Network.
Top items: Office supplies at Penny Wise Office Products.
The Internet Shopping Online Sites
The Shopping experience on the Net is like every other experience on the net: Great stuff – if you can find it. There is an overwhelming number of shops, but they're scattered far and wide in cyberspace, and there is no mall map to guide you along. One plus: Since most Internet stores are setting up shop as commercial Web sites, many have taken advantage of the graphics and hypertext technology, producing professional-looking pages that rival glossy catalogs.
The bad news is that ordering products on the Net is rare. Generally, shoppers browse for items and then phone to order.
See also:
Apple Encyclopedia: all information about company, products, electronic devices, operating systems and apps.
iGotOffer.com: the best place to sell my used iPhone online for the top price. Free quote, free shipping. BBB A rated business.
<!-comments-button-->