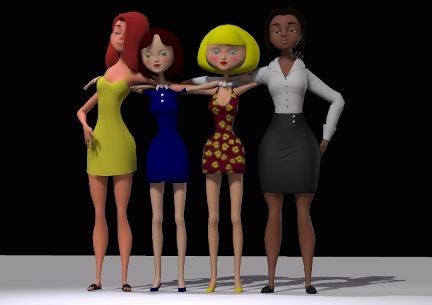 Joining the Online Community
Joining the online community can be like moving into a city about six times the size of Manhattan. With an estimated 25 million people now working, talking, and traveling in cyberspace, how do you care carve out a niche for yourself , meet the people you want to meet, and get the information that you need? Like and neighborhood, each online service has its own distinct favor, population, services, and price range.
After deciding on the features you want – and what you can afford – you can start browsing. For business use, PC Magazine gives CompuServe Information Services its "Editors's Choice," praising the service for its "breadth and depth of forums, databases, files, and services." Compuserve now offers connections to Internet news groups, which can be useful. But if you are after a family-oriented online service, you might want to consider Prodigy Information Service, which the editors of PC World recommend for its "good financial conferences, as well as a host of domestic conferences on subjects such as cooking, child care, and shopping." Its other virtues include an interactive ESPN link and services for kids.
America Online generally gets rave reviews from the popular press, but trade publications don't rate it as highly. It is the online choice if fun is what you're after: chat forums with people from around the country and transcontinental computer games.
Delphi Internet Service, a comparatively small service, provides inexpensive Internet access and lets its members create their own forums on any subject they choose, though it's not as user-friendly as some of the other services. Delphi also offers "R-rated celebrity" images that you can download. Genie is also relatively small, but PC Week reports that it "offers access to a solid package of business services: (with access to Dow Jones News/Retrieval Service), as well as an array of family and hobby forums. And new services are popping up all the time. Apple's new e-World (the Macintosh connect to the online world) has a friendly interface based on the metaphor of a town – for example, click on the mail truck to get your e-mail, or click on the mail to go shipping. The new 800-pound gorilla is Microsoft's new online service, which is planned for launch in the summer of 1995 at the same time that the new version of Windows – Windows 96 – is introduced. And for the body adventurous (and technologically inclined) there's always the Internet.
So, peruse the market: All the companies listed below will send you free information packets on request. Then, after looking over the material, set up an account with one of the online services, buy and install a modem, and start exploring you're your new digs and meeting your neighbors.
Getting there:
Online Services use different terms to indicate how to search content. AOL's is KEYWORD. Prodigy`s is JUMP. CompuServe's is GO. Other terms of address used throughout:
E-mail is how you send people messages online.
FTP means File Transfer Protocol. It is the Internet address of a site that has files you can download to your computer.
Modem followed by a phone number indicates a bulletin board service (BBS) that you can have your modem dial directly.
TELNET allows you to log onto another computer and use the software there is if it were on your own computer.
World Wide Web is the multimedia component of the Internet. The addressing system always begins with http://
The Big Five Online Services
What you get online depends on what you want. Here's a comparison guide of the big five online services by pricing, hardware, and software requirements, and what each has to offer: America Online (pricing, monthly basic plan 8.95; hardware/software, max. access speed – bits per second – 28.8; searchable full –text magazine databases – 1; searchable full-text newspaper databases – 4; health information databases – 3; financial services -1; Official Airline Guide – OAG – 1; Entertainment information databases – 37. Topical Forums – Approximate total 280; health – 5; Hobbies – 20; Social and Political – 16; Professional – 13; Education – 16), CompuServe (9.95; 28.8 , Delphi, Genie, Prodigy, etc.
(Joining the Online Community, text first published in 1994).
­See also:
iGotOffer.com: the best place to sell or trade in used iPhone online. Top cash guaranteed. Free quote and free shipping. BBB A+ rated business.
<!-comments-button-->