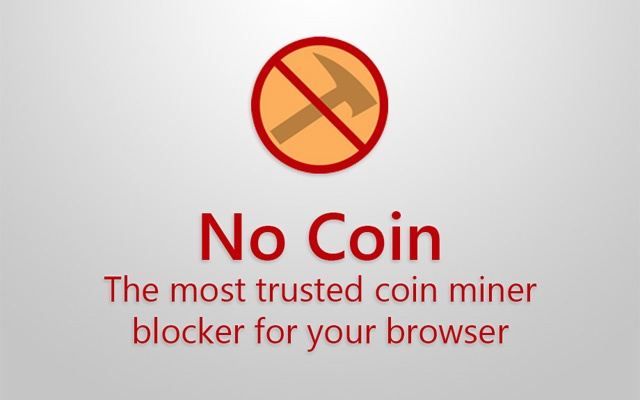 Opera is Now the First Browser to Feature Cryptocurrency-Mining Blocker
The Norwegian browser – Opera is the sixth popular browser in the world. It is not so hot as Chrome or Safari, but it is quick, smooth, clean-looking and features a lot of useful addons like the Opera Free VPN and various ad blockers.
In other words, Opera is the only browser that focuses on making the user's browsing experience comfortable. The Norwegians didn't invent the word hygge for nothing. If you don't know, hygge means all cozy things that make us feel good: mugs of cocoa, cozy blankets, cats in your laps or perhaps, the re-run of your favorite TV-show.
Browsing the Internet is far from any hygge experience nowadays. You always have to be alert of different ads, phishing pop-ups and so on. The latest threat is the browser-based cryptocurrency mining.
Recently, Opera has expanded its pool of blockers and launched the beta version of Opera 50 with a built-in cryptocurrency-mining blocker. With this new blocker you can turn on the NoCoin setting. This setting can be found in the recommended lists of ad filters in the Blocks ad page. When NoCoin is turned on, any page that has cryptocurrency mining scripts will be blocked the same way ads are blocked.
The new defense doesn't allow miners to covertly use your CPU when you visit a web site. This method of mining has been rising for some time already. Instead of investing into expensive mining farms, miners exploit a site visitor's CPU without the visitor's consent. This became technically possible, because modern websites aren't just pages, they are little softwares written on JavaScript. You laptop or desktop doesn't simply download the page content, but executes it. Whenever a computer executes something, its' CPU is involved in the process.
The problem is that as a user, you have almost no way to detect this covert activity. The compromised websites look just like healthy ones. They can even feature a fake security-warning pop-up screen. Closing a browser window doesn't help either. A sneaky pop-under window continues using the CPU of your system.
The only small thing you can pick up on, is if your hardware starts to behave differently. Your CPU load suddenly rockets to 100 percents of capacity with no reason at all. The battery starts draining and the fans are roaring with all their might but as far as you can see no app is running. These are the sure tell signs that someone is mining bitcoins with your CPU.
Sadly enough, AVs can't detect mining malware yet, and usual precautions can fail. That's why the cryptocurrency-mining blocker by Opera has arrived just in time.
NoCoin is a part of the built-in Opera adblocker as mentioned above. To turn it on just follow these easy steps.
Go to Setting or Preferences. Find Block ads page. Find Recommended lists of ad filters, Find No Coin. Enable it.
Chrome or FireFox users have to download the NoCoin app from their stores. There are no extensions for Edge or Safari. We highly recommend Mac and Microsoft users to monitor the App Store and the Windows Store for the mining blockers.
Image source: chrome.google.com
See also:
Have a cemetery of old electronics in your closet? Why don't try to recycle them for top dollar here?
<!-comments-button-->